Japan is a fascinating mix of old and new, sure to delight and intrigue you.

Treasured ancient traditions like the graceful geisha, sumo rituals and the art of the tea ceremony still hold their place in Japanese life alongside dazzling neon streets and the latest technological innovation.
Explore imposing castles and elaborate temples or enjoy the peaceful serenity of a traditional garden.

Away from the cities, a stunning landscape of mountains and hot springs await and of course the famous bullet train will speed you to your destination.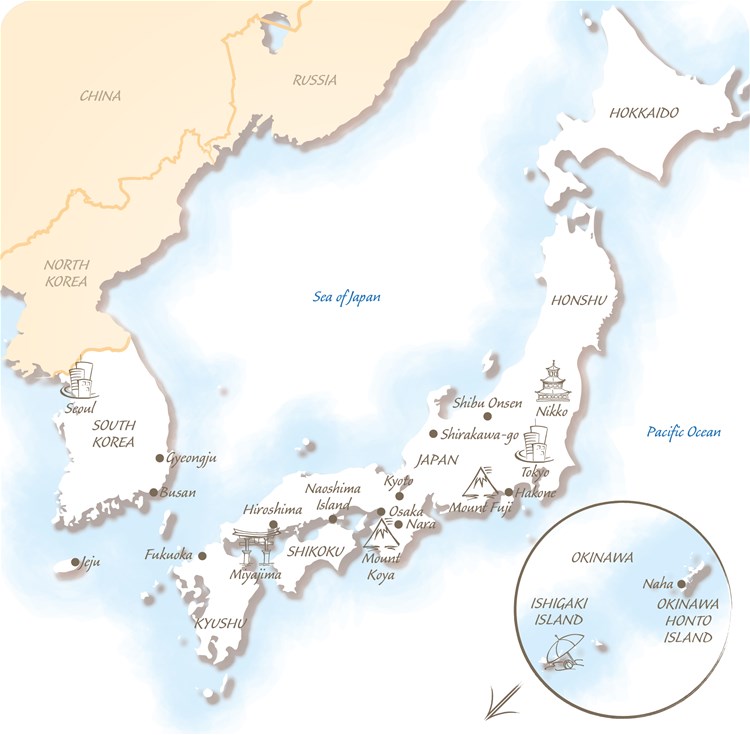 ---
To Book
We believe booking online is no substitute for one-on-one service. Between them our expert travel consultants have travelled to over 96% of the world's countries. As a result the service and advice they offer is second to none.
JAPAN SPECIALISTS
020 7795 4544
or visit
your local travel centre
Special Offers for China, Hong Kong & Japan