Hidden deep in the eastern Himalayas, the enchanting mountain kingdom of Bhutan has a unique appeal; what other country measures its well being in Gross National Happiness?

Add to this utopian outlook stunning natural landscapes, seductive architecture and incredible people and it's easy to see why people have called it a real life Shangri-La.

Bhutan has embraced the outside world but on terms that are designed to protect its heritage and culture and limit the number of tourists that come into the country.
Those visitors that do find their way to this magical place are rewarded with an unspoilt and genuinely authentic experience.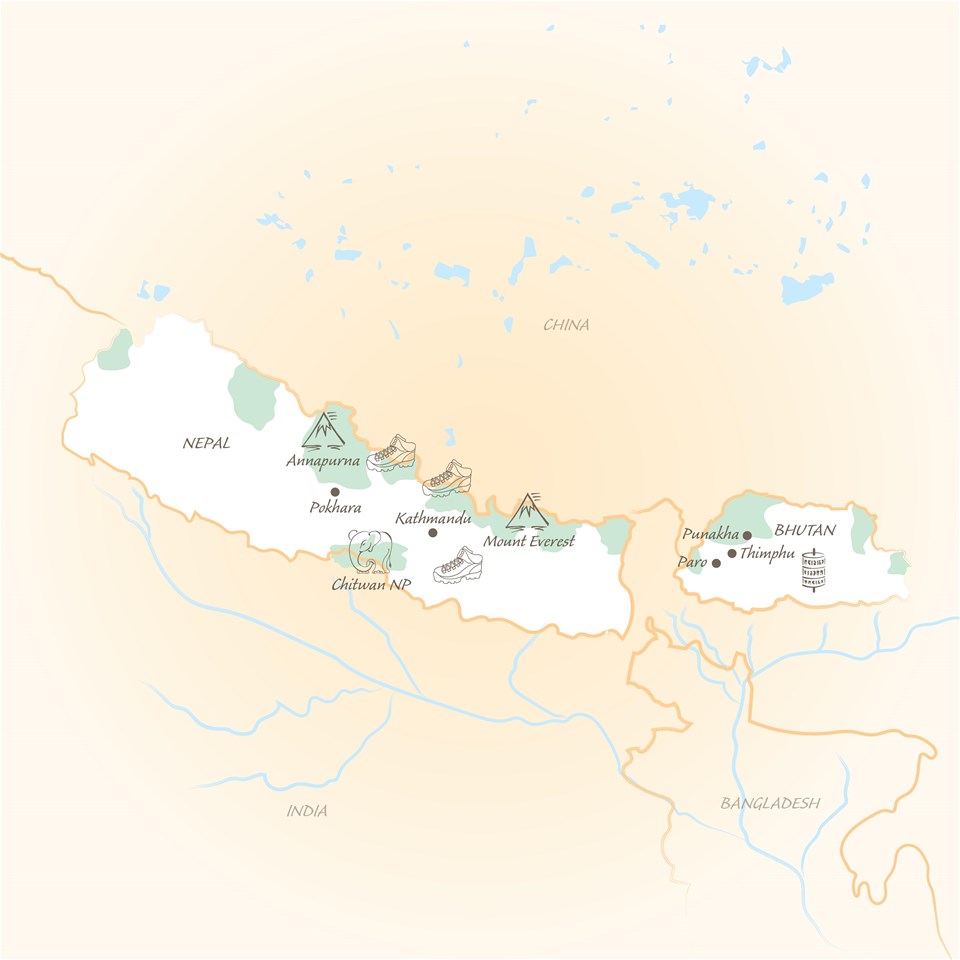 ---
To Book
We believe booking online is no substitute for one-on-one service. Between them our expert travel consultants have travelled to over 96% of the world's countries. As a result the service and advice they offer is second to none.
BHUTAN SPECIALISTS
020 7368 1500
or visit
your local travel centre
Special Offers for India, The Himalayas & Sri Lanka