The vast size of the Amazon Rainforest is difficult to comprehend.
Home to the largest rainforest in the world, the river and its basin spans eight countries and covers an area twice the size of India.

Spending a few days experiencing the sights and sounds of the Amazon is an unforgettable experience and we can add an Amazon stay to any of our bespoke tours of Brazil, Peru or Ecuador.

In Brazil surrounded by the immense Amazon rainforest, the city of Manaus is the gateway to the Brazilian Amazon and is accessed by plane.
Cruises will depart from Manaus whereas lodges will generally be located on the river either close to the city or deep within the dense rainforest.
Uncover the secrets of the rainforest on guided hikes through the jungle or floating close to the river bank in a canoe.
With both experiences you will be accompanied by expert guides from your lodge/cruise who will enchant you with their knowledge of the local flora and fauna.

In Ecuador you have a chance to experience a relatively untouched area of jungle, spot incredible wildlife from canopy walkways or river boats and meet indigenous tribes living traditional lives.
The Napo Wildlife Centre is the only lodge set in the Yasuni National Park, reached by flight, scenic 2 hour motor boat cruise and dugout canoe from Quito.

In Peru you can cruise deep from Iquitos into Pacaya Samiria National Reserve onboard a luxurious boat for an unforgettable adventure.
Discover the pristine, a lush forested world filled with brightly coloured birds and playful monkeys.
Alternatively choose a lodge stay close to the Tambopata National Reserve and surrounded by beautiful botanical gardens reached by road and boat in one hour from Puerto Maldonado.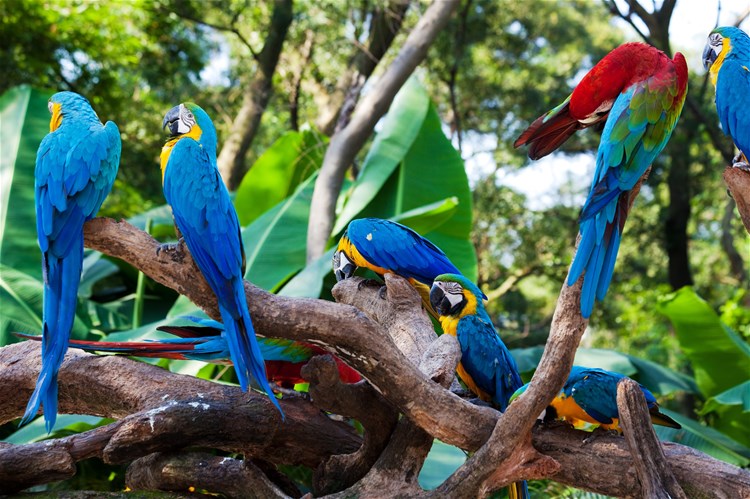 ---
To Book
We believe booking online is no substitute for one-on-one service. Between them our expert travel consultants have travelled to over 96% of the world's countries. As a result the service and advice they offer is second to none.
CENTRAL & SOUTH AMERICA SPECIALISTS
020 7368 3811
or visit
your local travel centre
Special Offers for South & Central America