Costa Rica is a small but captivating country which is wonderfully rich in flora and fauna and boasts a vast amount of breathtakingly beautiful scenery.

Sandwiched between the Caribbean Sea and the Pacific Ocean, you can explore misty cloud forests and nature-filled rainforests, view majestic volcanoes and spend some time relaxing on fabulous tropical beaches.

Like a tropical ark, Costa Rica is home to such a dazzling array of animal and birdlife you might feel the only thing missing is a David Attenborough voice over.
You can expect encounters almost anywhere but the national parks offer the best opportunities.
So whether it's turtles in Tortuguero, anteaters in Arenal or macaws in Corcavado, you are guaranteed an incredible wildlife experience wherever you visit.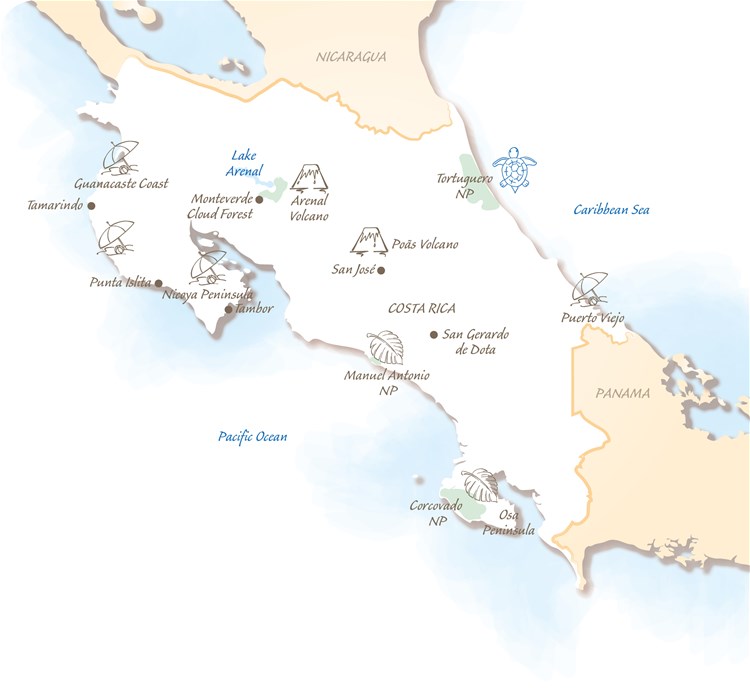 ---
To Book
We believe booking online is no substitute for one-on-one service. Between them our expert travel consultants have travelled to over 96% of the world's countries. As a result the service and advice they offer is second to none.
CENTRAL & SOUTH AMERICA SPECIALISTS
020 7368 3811
or visit
your local travel centre
Special Offers for South & Central America