Mexico is a fascinating country with an ancient heritage and Latin flavour that is unique in the Caribbean.

Mysterious Mayan sites and charming old colonial towns are testament to the country's rich heritage, whilst wild and colourful festivals and a culture and cuisine all of its own are evidence of a vibrant and exciting present. With over 6000 miles of coastline to choose from you are bound to find a beach that suits you down to the ground.

The Riviera Maya on the Caribbean coast is characterised by white beaches, calm turquoise watersand a diverse range of accommodation from fun filled beach resorts to luxury tropical hideaways.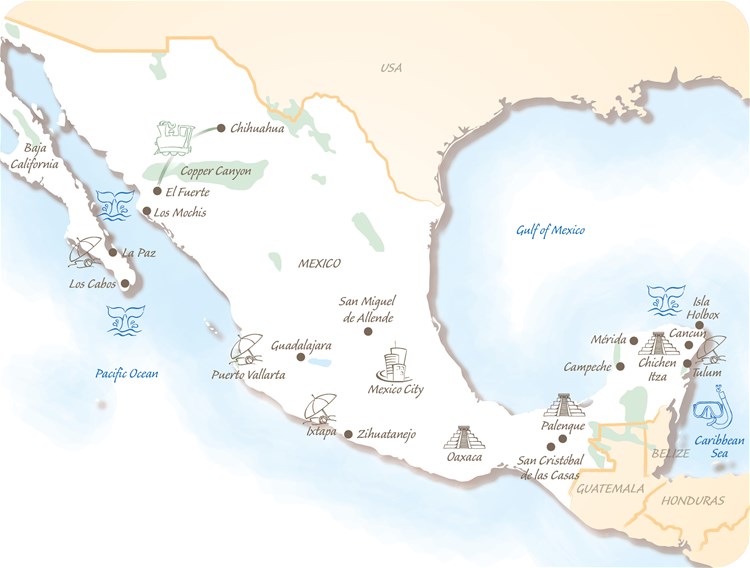 ---
To Book
We believe booking online is no substitute for one-on-one service. Between them our expert travel consultants have travelled to over 96% of the world's countries. As a result the service and advice they offer is second to none.
CENTRAL & SOUTH AMERICA SPECIALISTS
020 7368 3811
or visit
your local travel centre
Special Offers for South & Central America