The monuments of ancient Egypt are so spectacular and enduring that they have been tourist attractions since before Roman times.

The iconic Pyramids and Great Sphinx are as astounding today as they were centuries ago and in Cairo you have one of the greatest Arabian cities in the world literally full to the brim with history.

To the south, Luxor, known as The 'World's Greatest Open Air Museum' has almost an embarrassment of riches.
On the right bank lies the City of the Living, the vast temple complex of Karnak with its elegant soaring columns, majestic statuary and imposing walls.
On the right bank rest the cool dark tombs of the Valley of the Kings, the city of the dead, the walls as alive with colour as when they were sealed over 300 years ago.

In the deep south Aswan's setting is nothing short of magnificent.
Facing one of the prettiest sections of the Nile, Egypt's sunniest town enjoys a view of sweeping desert dunes, elephantine granite rocks and emerald islands carpeted in palm groves.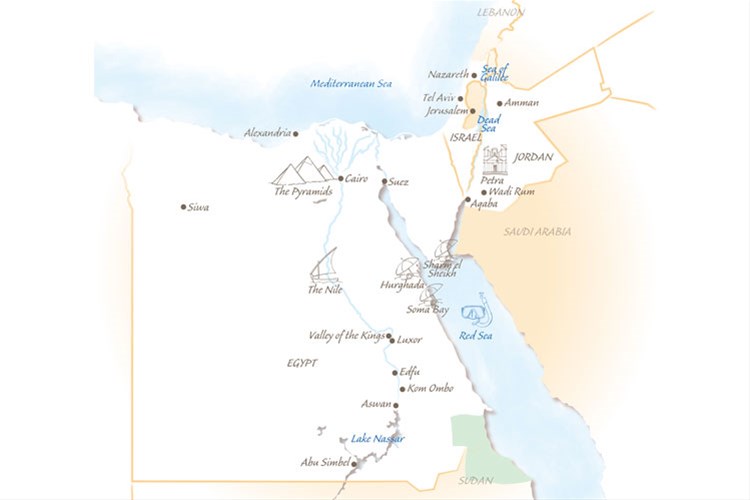 ---
To Book
We believe booking online is no substitute for one-on-one service. Between them our expert travel consultants have travelled to over 96% of the world's countries. As a result the service and advice they offer is second to none.
TAILORMADE TRAVEL WORLDWIDE
020 7368 1200
CRUISE TRAILFINDERS
020 7368 1300
FIRST & BUSINESS CLASS_TRAVEL
020 7368 1400
or visit
your local travel centre
Special Offers for The Middle East