Flights to New York with Trailfinders - The Original Discount Flight Specialist
Trailfinders was the first travel company to offer discounted air tickets more than 47 years ago and we are still the No. 1 leisure travel partner for many of the world's airlines.
OUR CURRENT BEST BUYS TO NEW YORK
Unlike almost all of our competitors, all our New York flights prices include fuel surcharges and fees and we won't charge you a credit card fee.
Don't miss out, seats on these New York flight deals are limited.
Please click on a fare for more information
This is just a snapshot of our most popular airfares. We can help you with exceptional value discounted flights from just about every regional airport to almost any destination worldwide. If you can't find what you're looking for here, just give us a call or pop in to see us at your local Trailfinders travel centre.
Say hello to the fastest booking engine in Travel.
Find the best value flights quicker with the best trained, most widely travelled consultants in the business. Our Consultants are trained to think outside the box to find you the best fare available and most convenient flight, comparing all the world's leading airlines in real time.
Call one of our expert consultants now
A selection of out latest Special Offers to New York
MIDTOWN
Stand in the neon glow of Times Square and you'll feel like the whole world is rushing past you.
At the heart of the city, Midtown is home to Times Square, the cinemas and theatres of Broadway and a jumping nightlife scene.
The famous shops of 5th Avenue are just a hop and a skip away for those seeking retail therapy as are the city's most iconic skyscrapers including the Empire State and Chrysler Buildings.
MIDTOWN CITY BREAK
3 nights from £679
Including Direct return flights • 3 nights 4★ hotel in Midtown • Top of the Rock Observation Deck entrance ticket
New York
City Break
New York is a city that everyone should visit at least once in their lifetime. The iconic sights of this city are so well documented the streets often feel familiar, but the experience of being there in the throng of city life is something that can't be replicated.
Highlights
The Statue of Liberty
Times Square
The Brooklyn Bridge
Central Park
4 days / 3 nights from £569
Including Return flights • 3 nights 4★ Manhattan hotel • Liberty Island Cruise
Save Trailfinders clients receive a discount off the room price
CENTRAL PARK
Think of New York and the view of the skyscrapers rising above Central Park's foliage or skaters twirling around the famous ice rink on a snowy day are some of the first images that come to mind.
Fringed by cafés, world class galleries and museums (The Met, The Guggenheim, The American Museum of Natural History to name but a few), the Park provides a haven from the hustle and bustle of New York's streets.
CENTRAL PARK CITY BREAK
3 nights from £649
Including Direct return flights • 3 nights 4★ hotel one block from Central Park • Sex & the City Hotspots tour
FINANCIAL DISTRICT
New York's oldest district is the financial powerhouse of the USA and home to Wall Street, the NY Stock Exchange and some glorious historic architecture.
The neighbourhood has been transformed in recent years and is also now home to a raft of fashionable bars and restaurants.
FINANCIAL DISTRICT CITY BREAK
3 nights from £699
Including Direct return flights • 3 nights 5+★ hotel in the Financial District • Manhattan Island Cruise
Save Includes 1 free night - saving over £350 per couple
New York, Las Vegas & Miami
Multi Centre Holiday
America's most vibrant cities are combined in this exciting adventure, taking you from the shops of 5th Avenue, through the Las Vegas Strip to sultry South Beach.
Highlights
The Big Apple
Vibrant Las Vegas
Sizzling Miami
10 days / 9 nights from £939
Including All flights • 9 nights 3★ to 4★ hotels
Save Includes room discounts in New York & las Vegas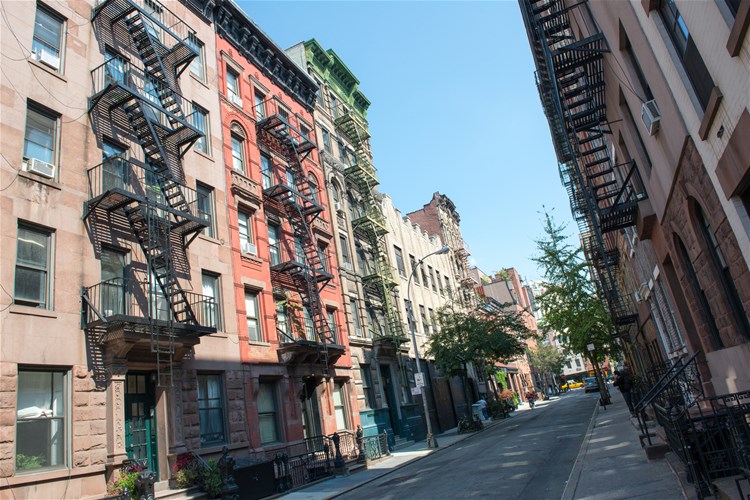 SOHO
This classy historic neighbourhood of cast iron buildings, ornate facades and cobblestone streets couldn't be further away from its racy London namesake. Think Knightsbridge with a healthy dose of New York style and you might be a bit closer to the mark.
SoHo abounds with cafés and restaurants and mouth-watering shopping from quirky independent boutiques to the sleek outposts of major designers.
SOHO CITY BREAK
3 nights from £799
Including Direct return flights • 3 nights 4★ hotel in SoHo • Lower East Side Walking Tour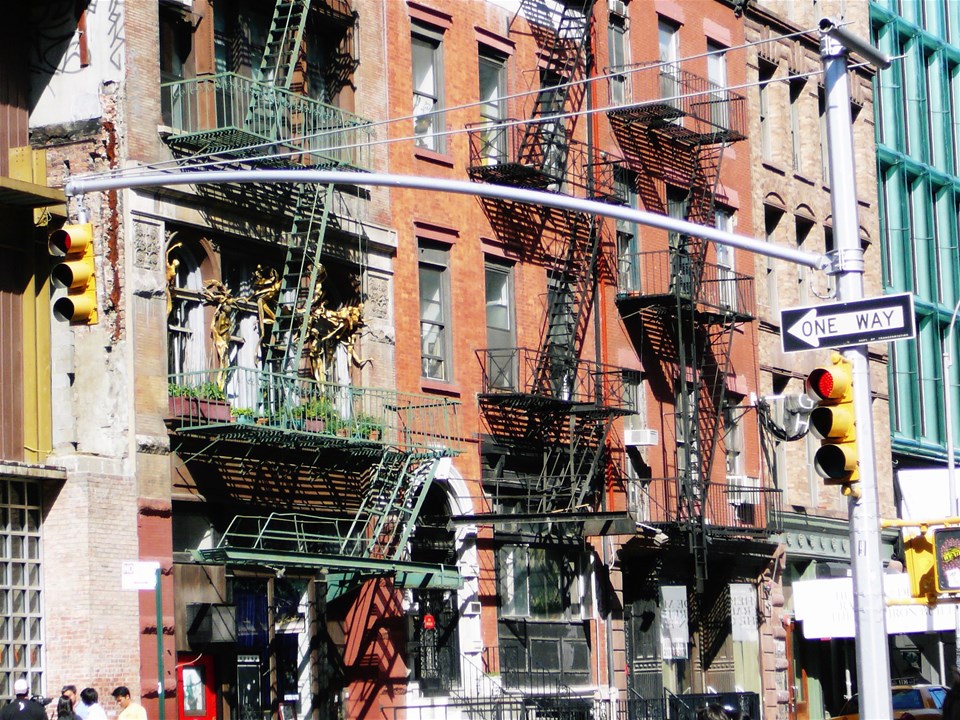 GREENWICH VILLAGE
Hip, leafy and bohemian, Greenwich Village is a great place to live and a great place to hang out.
A stay here is all about living the New York lifestyle. Watch the world go by from a café, or catch an Off Broadway play in one of the area's theatres. Hungry? You've got the world to choose from, quite literally.
Distinctive shops and small galleries dot the brownstone lined streets, and the presence of New York University ensures evenings out will be lively.
GREENWICH VILLAGE CITY BREAK
3 nights from £849
Including Direct return flights • 3 nights 3★ Boutique hotel in Greenwich Village • New York TV & Movie Sites Tour