Many people struggle on how to get the best out of their holiday when visiting Orlando. Is it best to concentrate solely on Disney, or to incorporate Universal Studios into the holiday? And then there's the additional parks, such as Seaworld, Busch Gardens, Aquatica and Discovery Cove, to consider. Your stay can quickly become full, leaving you with little time to relax. I've therefore come up with a guide to help you manage your time in Orlando, and to make the most of your holiday.
---
Where to start?
The first thing to do after booking your dream holiday to Orlando is to decide which parks you want to visit. This will then determine what tickets you'll need to buy, and how to organise your days. It's always recommended to incorporate at least a couple of rest days into your holiday, as 14 days of non-stop parks in the heat and humidity of the Florida sunshine can leave you needing another holiday as soon as you arrive home. If you're planning to do the whole Disney and Universal experience and visit all parks, then it can be an idea to plan out your time before you arrive. For example: if you were to visit in the summer months, there would be a total of nine parks you could visit, and that's just Disney and Universal Studios. If you add trips to Seaworld and Discovery Cove to this then your free days will be limited.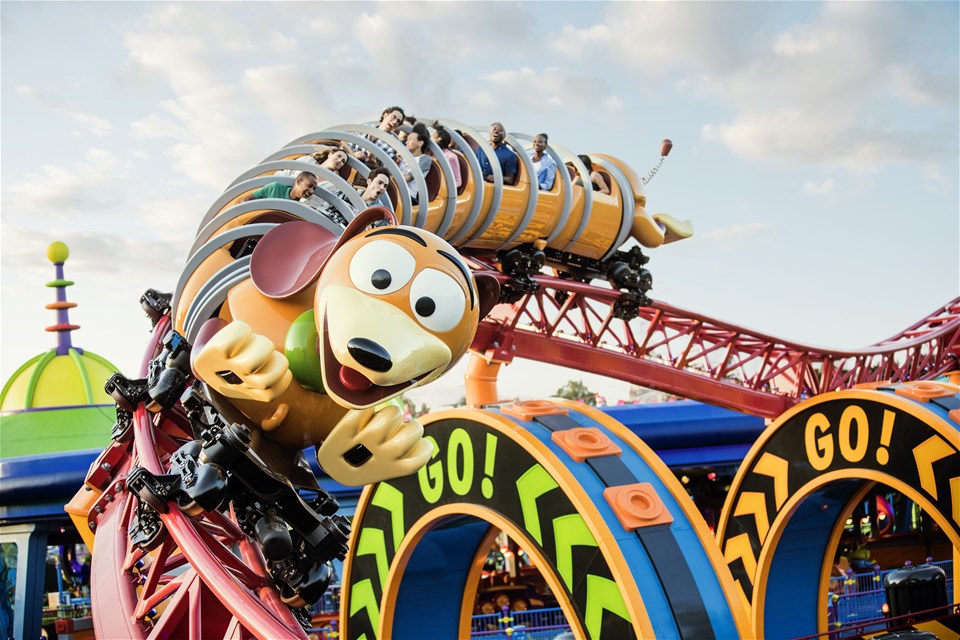 ---
Disney World
There are four main parks in Disney including the Magic Kingdom, Animal Kingdom, Hollywood Studios and Epcot. There are also two water parks; Blizzard Beach and Typhoon Lagoon. Bear in mind if your holiday falls within the winter months then Disney normally close one of these water parks for refurbishment on an alternating basis. The ticket best suited if you wanted to experience all Disney parks would be the 14 day ticket, which is usually good value against the 7 day ticket. If you're planning on visiting Disney just for a day or two, then the best option is to buy hopper tickets locally at the gate. The 14 day ticket allows access to all Disney parks, and commences from the first day that you use and activate the ticket. It also has many other benefits such as Memory Maker and Fast Pass (bookable 60 days in advance if staying at a Disney resort, 30 days for non-Disney resorts).
People often ask about the best days to visit the parks? There's not really a specific answer to this, as during the peak months the parks will be busy every day. Some say the weekends could be busier due to locals visiting the parks, but then weekends are also when a lot of holidaymakers arrive or depart, so this could make the parks quieter. When deciding how to plan your time, I would suggest looking at events happening in the parks for the dates you are attending. For example, during the Halloween and Christmas periods, the Magic Kingdom holds special events in the evening where you have to purchase an additional ticket; your 14 day pass doesn't allow access to these events, and you'd have to leave the park by 6pm on these days. In addition, the firework show at the Magic Kingdom is a must-see, and it might therefore be worth visiting the Magic Kingdom on a day when this event is not taking place, for a quieter experience.
The 14 day ticket also gives you the opportunity to 'hop' between the parks. This gives you some variation, and with the added transport links between parks such as the monorail and the newly opened cable car, it has made it more easier and convenient than ever to visit a few of the parks on the same day.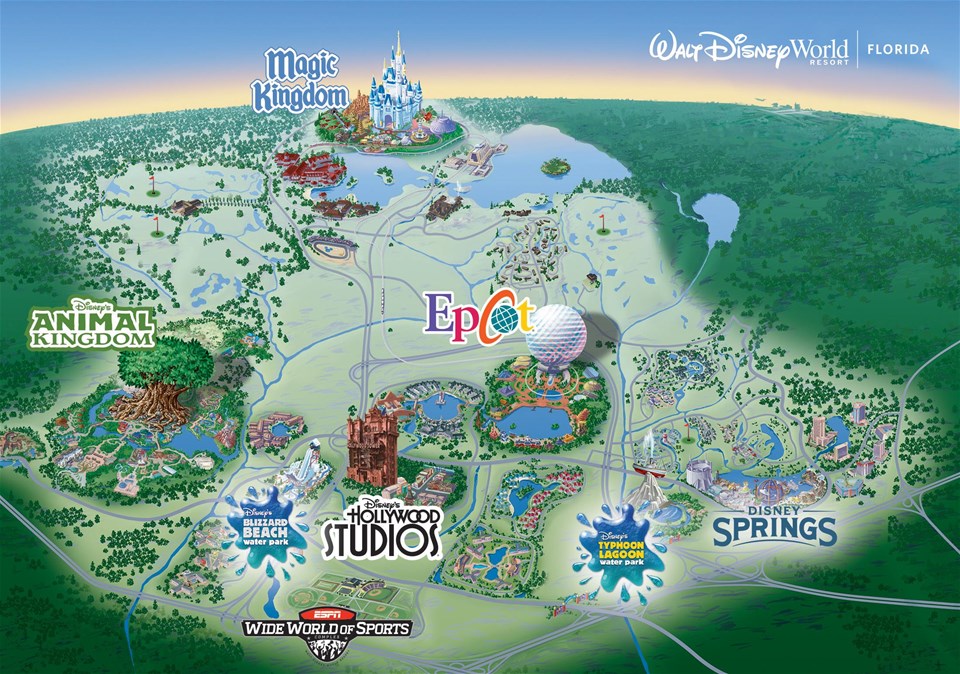 ---
Universal Studios
With the opening of Harry Potter World and Volcano Bay at Universal over the last few years, Universal has now cemented itself as one of the must-see attractions in Orlando. There are three main parks; Universal Studios, Islands of Adventure and the water park Volcano Bay. Each one of these parks now has so much content within them that you'll require at least one day in each to get the most out of your experience. The best ticket is the three park Universal ticket which will give you access to all parks over a 14 day period. It also allows you to travel between Universal Studios and Island of Adventure via the Hogwarts Express, only available to those with a ticket to both parks.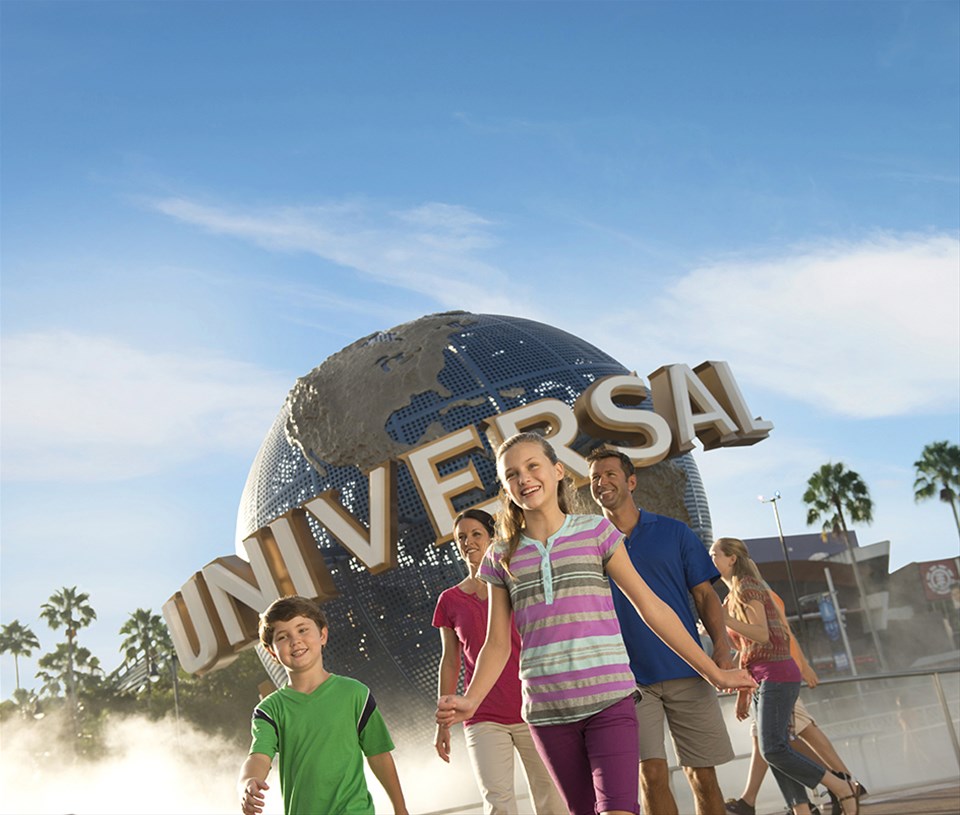 ---
How to plan your days
I would always suggest a water park on your first full day in Orlando, for a couple of reasons. You would have arrived into Orlando the day before, after a full day of travelling, and the effects of jetlag will slowly kick in throughout the day. Going to a water park is a lot more relaxed; crowds should be smaller and you can leave in the afternoon to head back to your hotel or villa. In the evening take a trip to Disney Springs to discover an eclectic mix of unique shops, restaurants and lively entertainment. This means you can get up the next day ready to hit the theme parks without being too tired from the day before.
Other parks to mention are Seaworld, Discovery Cove and Aquatica, and there's a ticket that covers all three of these parks. If you were to do all of the Disney and Universal parks along with these three, then that will pretty much fill your holiday. Therefore, it would be a good idea to evaluate which parks you and your family would prefer. Discovery Cove is very much a one-of-a-kind experience that offers you the chance to swim with dolphins and snorkel with various marine life. Aquatica is a water adventure park, very similar to Volcano Bay and the two Disney water parks, and Seaworld offers up close animal encounters with the added bonus of exciting rides and rollercoasters.
If possible, it would be a good idea to add in a couple of rest days between parks and use that free time to visit additional places such as Disney Golf, the Kennedy Space Center, or get bitten by the shopping bug at Central Florida's largest shopping centre The Florida Mall. International Drive is worth visiting following its major refurbishment, and is now home to the new Orlando Eye with a host of new restaurants and entertainment on offer. By adding in these different experiences you're giving yourselves a break from the hustle and bustle of the parks, and also experiencing the other areas Orlando has to offer.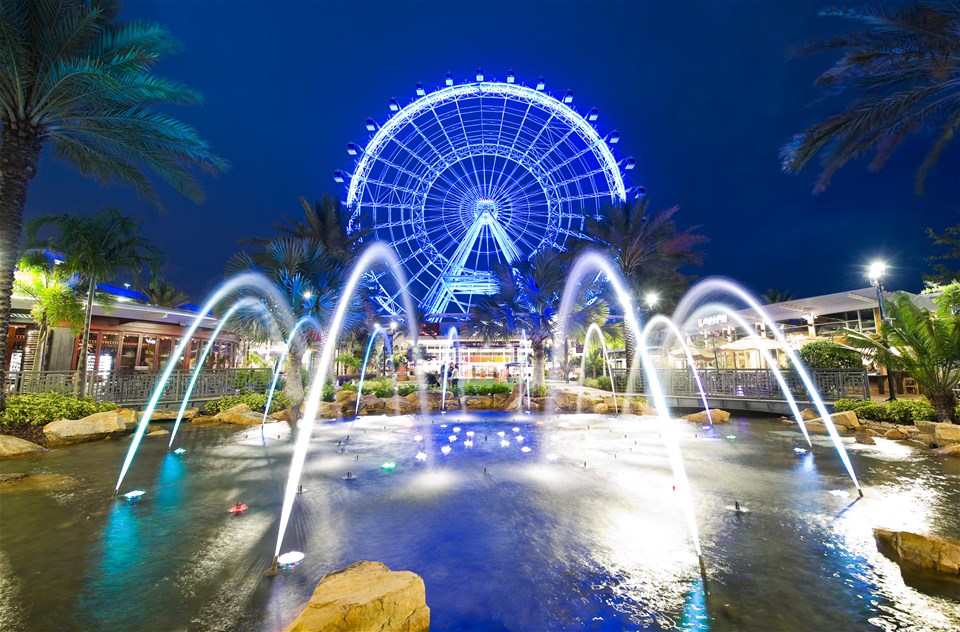 ---
Top Tips
1. Don't tire yourself out with a busy park on the first day - your jetlag won't thank you for it.
2. If possible try and have rest days between parks.
3. Do as much planning beforehand as possible to get the most out of your days.
4. Make the most out of the free transport between parks.
5. Utilise the extras included on the 14 day Disney ticket, such as the new Disney Winter Summerland Miniature Golf Courses.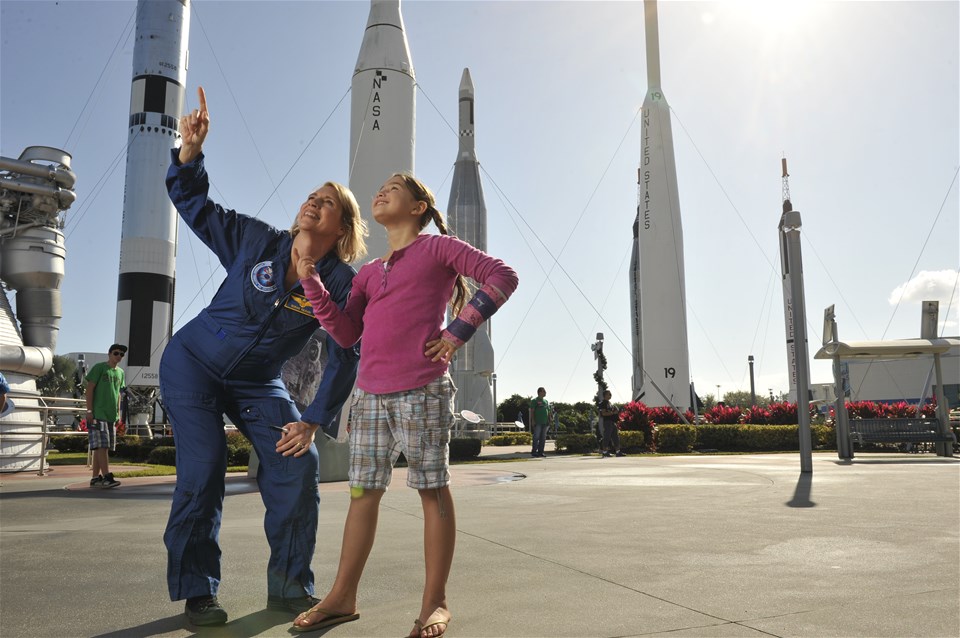 ---
For more inspiration, visit our USA holidays pages.