Eastern Canada's Hidden Gems
Quebec and Ontario's diverse terrain comes alive during the summer as the flora blossom, lakes flow and wildlife flourish. Think beyond firm favourites like Toronto and Montreal, as there are numerous hidden gems in the provinces to fill months of adventure. Here are some of my favourites.
---
Bonjour Quebec
Bonjour Quebec visits the stunning Lake Sacacomie, staying at Hotel Sacacomie and leaves plenty of time to kayak, join a guided bear tour or relax in an outdoor pool. If availability is tight, try Auberge du Lac-a-l'Eau-Claire for an equally relaxing stay and it even has its own beach.
Near Lac Saint Jean, at the historic resort and living museum of Val-Jalbert witness a village frozen in time from the 1920's and experience the force of a waterfall taller than Niagara. Using this unique property as a base, discover the Saguenay Fjord region to enjoy hiking trails, panoramic views and a cable car. Rent a kayak for the day and discover the beauty of the region, whilst keeping an eye out for whales!
Join a whale watching cruise in charming Tadoussac before continuing south, stopping for lunch in pretty Baie-Saint-Paul and wondering through its quaint shops and many art galleries.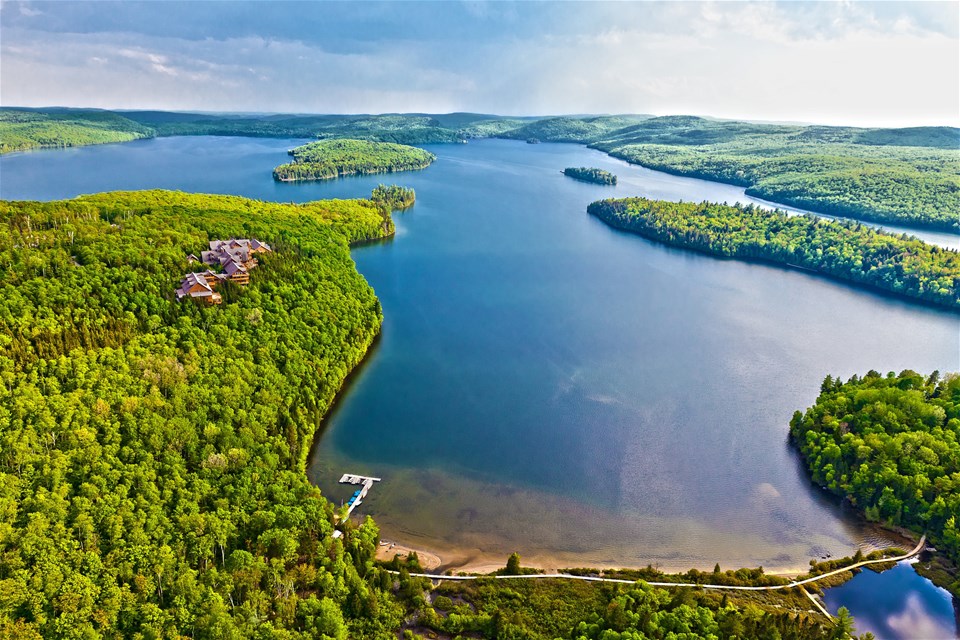 ---
Ontario's Lakes, Bays & Beavers
Ontario's Lakes, Bays & Beavers is a perfectly paced holiday, combining cosmopolitan Toronto with natural delights such as Niagara-On-The-Lake and the Blue Mountains. Niagara-On-The-Lake is a quaint town, surrounded by pretty wineries and excellent restaurants, located an easy 25 minute drive along the Niagara Parkway to the falls. For an unforgettable experience, add in Niagara-On-The-Lake Winery Tour and combine it with a Niagara Helicopter Flight.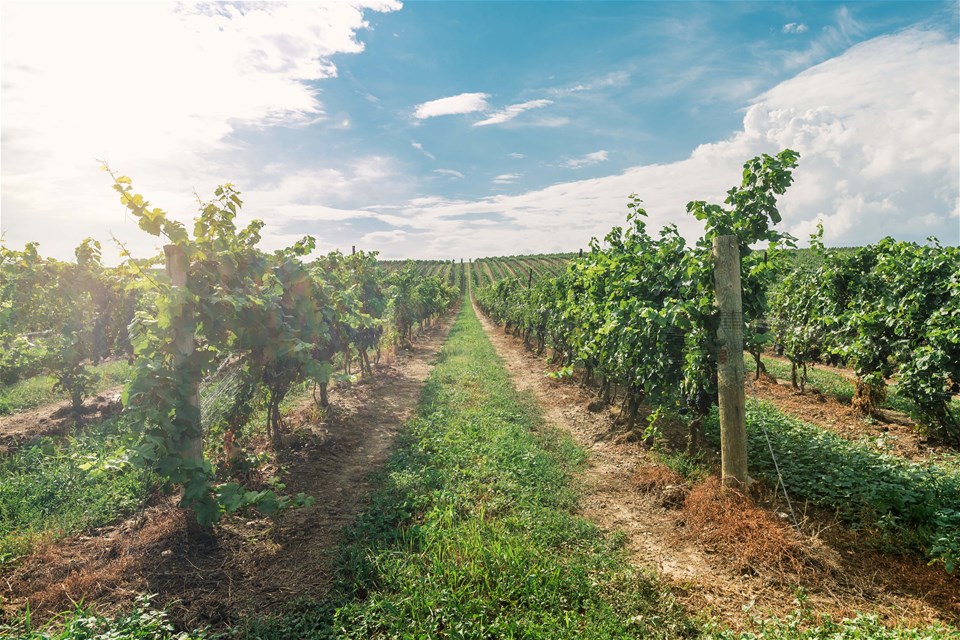 ---
Blue Mountain
Blue Mountain is an action-packed escape, centred on an apres-ski style village featuring shops, bars and more. Get the Active Pack which includes entry to many of the top attractions such as the Ridge Runner Mountain Coaster, offering fabulous views of the resort coupled with a fast-paced, adrenaline filled journey, try a round of putting golf or even go rock climbing.
On the drive towards Minett, stop at the Muskoka Lakes region to admire the lakeside summer houses of the countries rich and famous- often with boathouses bigger than our own real homes! Spend a morning seeing Ontario's oldest cranberry wine farm and learn about the production before trying some for yourself. Retire back to the JW Marriott The Rosseau Muskoka Resort and Spa your lakeside retreat, choosing to relax drink in hand on a Muskoka chair or get involved with one of the many activities on offer such as canoeing on the lake.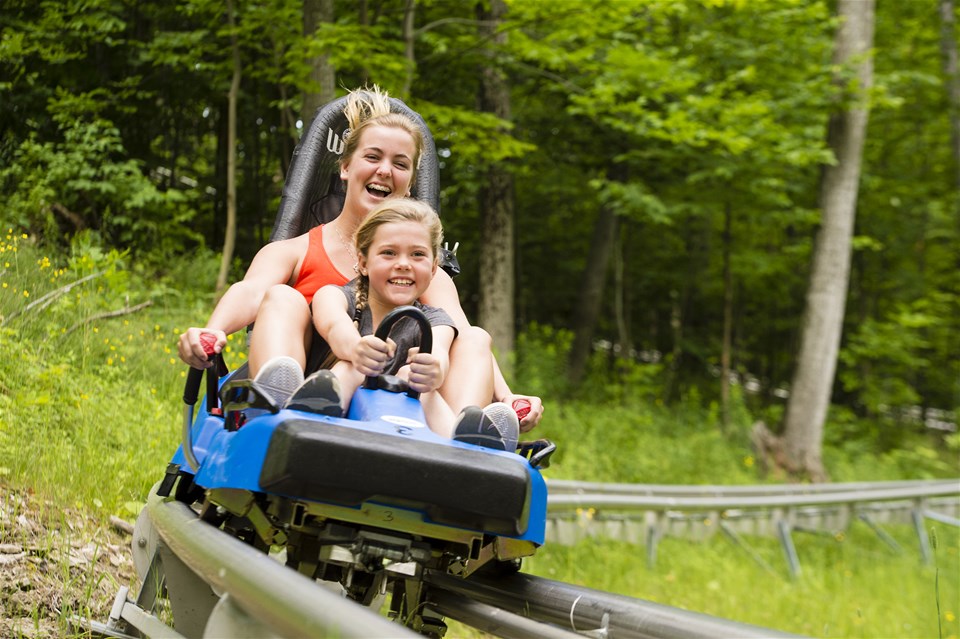 ---
Algonquin Provincial Park
Finish your Canadian adventure at an idyllic off-grid haven inside the Algonquin Provincial Park. Quintessentially Canadian, there is a good chance of seeing the iconic Moose, hours of hiking trails and scenery to die for. Arowhon Pines offers rustic cabin style accommodation on the water's edge and can provide picnic lunch and kayaks for clients to discover the park in a unique way and see why the word Ontario literally means 'beautiful lake'. Remember, Arowhon Pines is a BYO lodge so remember to stop by the off licence if you'd like a glass of wine next to the idyllic lake.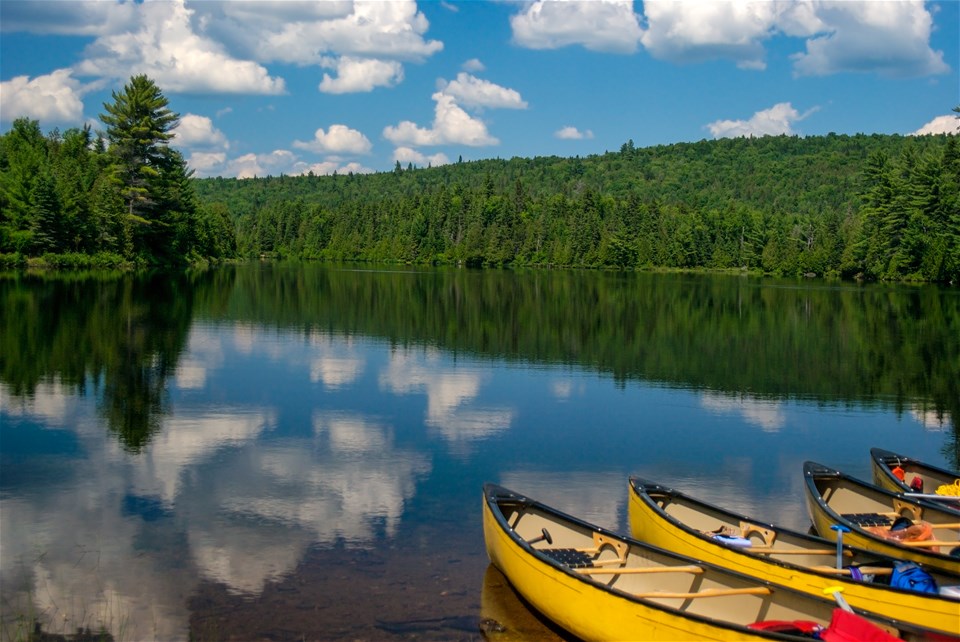 ---
Miminiska Lodge
For those with extra time and really looking to immerse themselves in nature, consider adding on a stay at Miminiska Lodge. This is a true wilderness escape, accessed exclusively by the lodge's small plane into remote, wildlife filled northern Ontario. Offering full board and a huge range of activities such as bear spotting, yoga, native arts + crafts and stargazing, this lodge is the perfect place to go if you want to create your very own wilderness itinerary. This is a premium retreat and a truly unique escape. This is a truly unique escape and excellent premium retreat, brilliant if you are looking to try something a bit different.
---
For more inspration on where to go, what to see and how to see it in this magnificent country, take a look at our Canada Holidays pages