Croatia is a wonderful destination packed with everything we love when going on holiday: friendly people, stunning views, incredible Mediterranean food and wine, an endless historical background and a fantastic scorching sun. The waters of the Adriatic are one of the cleanest and bluest in the world. The question is, with 1,244 islands and so much to do, where do we start?
---
Fairy tale Dubrovnik
We have all seen and heard about Dubrovnik, and the tales and stories are not exaggerated: this really is one of the prettiest, cleanest and safest cities in Europe. White stone ancient buildings surrounded by narrow limestone alleys which in turn are lined with artesian shops and ice cream parlours; this city is a complex feast for the eyes.
The Old Town is surrounded by an intact two kilometre long, 16th century wall and there are two main gates at opposite sides of it: the Pile Gate and the Ploce Gate. It takes about 15 minutes to walk in between them, that's how small the Old Town is. A wonderful way to see the city is to walk along the monumental wall, this will take about two hours and will offer fantastic endless views over the tetris of buildings that is the Old Town, along with the endless blue water of the Adriatic.
We spent a spectacular morning visiting the elevated St Lawrence Fortress (Lovrijenac Fort), right outside Pile Gate, made famous by Game of Thrones. The sunsets are also something to witness from along the wall, from the bars perched on the cliffs or, for those more adventurous, from a small kayak bobbing in the sea with uninterrupted views over the sinking sun.
Also make sure to visit Lokrum for the day: this small island is just 600 metres from the Old Town with regular ferries going in and out throughout the day. There you can visit a monastery and a botanical gardens from Austrian archdukes. In Croatia, history weaves in the present and the past, blending in new and old seamlessly, reusing buildings, stones and paths, and this is why it's been a UNESCO Heritage protected site since 1979. There are also vineyards, world-class olive groves and beautiful hidden coves to be discovered just outside the Old Town; you'll want to stay at least three nights in Dubrovnik.
TOP TIP: Get up early to beat the crowds and book on an early morning tour of the old town, see the sights while others sleep and have the city streets all to yourself.
---
Ferries in Croatia
Travelling by ferry is by far the quickest and most convenient way to travel in Croatia. On our trip we visited Dubrovnik, Hvar and Split, and we wouldn't have done it another way. The four hour journey between Dubrovnik and Hvar and the 1h20 trip between Hvar and Split went quickly as the ferry is a great place to catch up on some travel reading, to enjoy the island views as you sail by, or to just enjoy a couple of drinks and snacks from the bar on board.
---
Charming Hvar
Hvar is a place of dreams: old fishing boats stand side by side with swanky yachts on the bay with a delightful wide promenade filled with restaurant tables. There are few places that compare to Hvar and three nights here wouldn't be amiss. Relax by the pool, try the local cuisine, sip a glass of island wine, take a boat trip to nearby coves and islets and visit the hilltop fortress. Hvar is the sunniest island in Croatia and it has a 'Saint Tropez' feel to it, the perfect place to relax after visiting Split or Dubrovnik.
Walk along the promenade, explore the back alleys, try out their pizza and their world-famous lavender.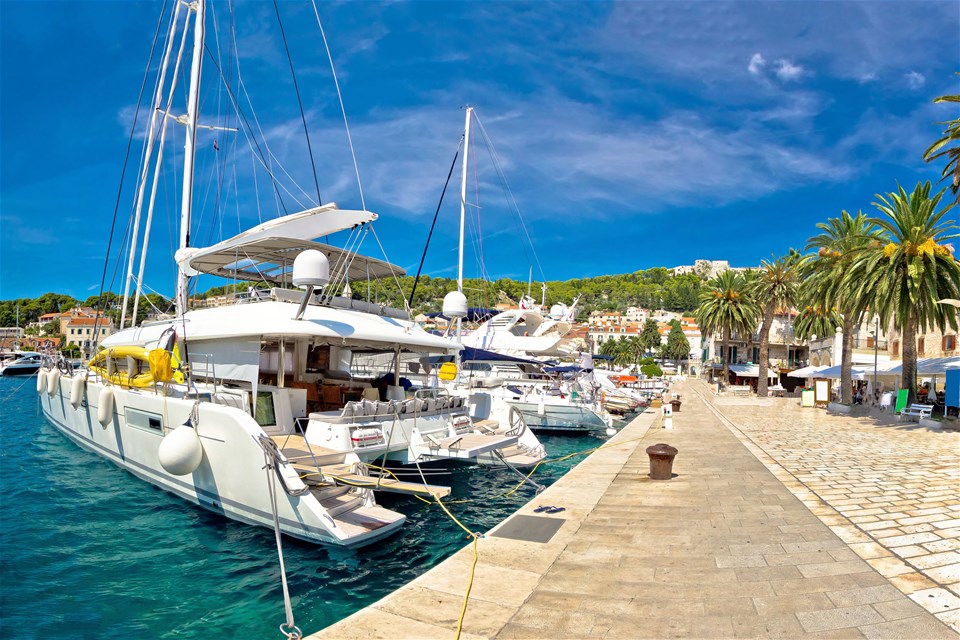 ---
Historical Split
Split is incredibly historic and I was glad we had a walking tour to ensure we didn't miss the importance this town had in Croatian history. The Diocletian's Palace is the heart of the Old Town and its fascinating layers of stone have seen many ages pass. Visitors can immerse themselves in Roman history before exploring markets and tasting local specialties.
Spend an afternoon walking around the maze of streets and alleys, every nook and cranny is being used as a library, a bar or a restaurant, and it's fascinating to see. Try out the local olive oil and wine on a local food tasting.
TOP TIP: The history of Split is everywhere you look; an introductory city tour, tasting tour, or for the TV show fans a Game of Thrones tour will bring the stunning scenery to life.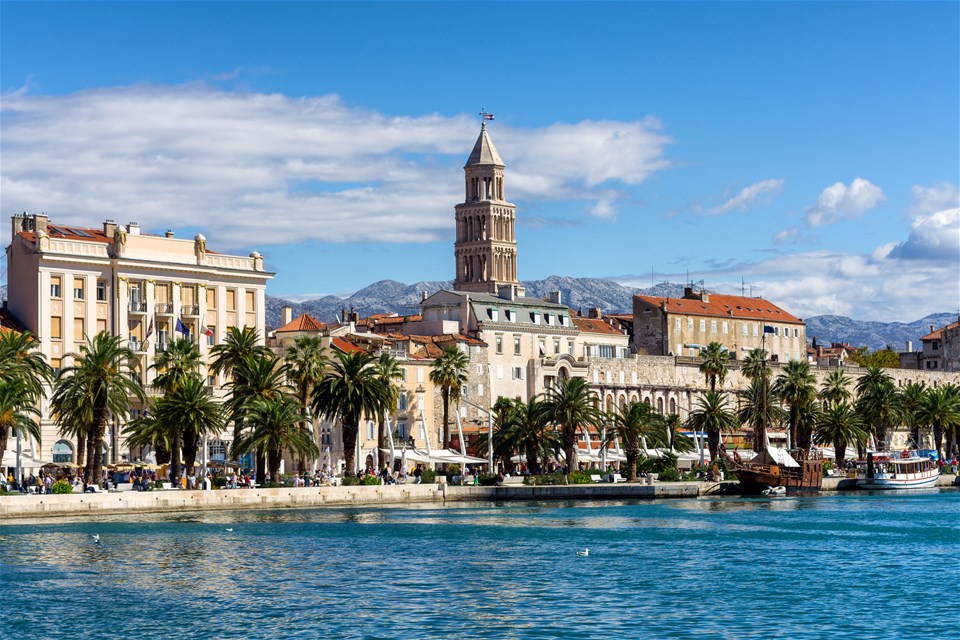 ---
For more inspiration, visit our Croatia holidays pages.