India is officially Cool for Cats
NEWS JUST IN India is now officially home to nearly 3,000 wild tigers, a whopping 1/3 more than it had 4 years ago according the country's latest tiger census. Despite the UN declaring in 2000 that tigers were on the brink of extinction, the country is now thankfully well on its way to achieve its aim of doubling their big cat population by 2022. This remarkable conservation success story means India, home to 70% of the world's tigers, can claim to provide one of the largest and safest habitats for these magnificent felines.

Seeing a tiger in the wild tops many people's bucket lists and once seen, is never forgotten. Here are a few of our favourite viewing opportunities in the country.
---
No 1 spot
Bandhavgarh National Park boasts the highest density of tigers in Central India, as well as the largest breeding population of leopards, making it the number one spot for chances of viewing both of these beautiful animals. It's also one of India's most beautiful parks with an ancient fort, after which the park is named, set high on a hill. Birds of prey, including vultures, can often be found soaring in the skies above.
Top Fact: The tiger episode of last years BBC Dynasties series was filmed exclusively in Bandhavgarh.
Stay: Inspired by the safari lodges in East Africa, Samode Safari Lodge is a great TF favourite. As a proud member of Relais & Châteaux, the dining experience here is as exceptional as the wildlife viewing.
---
Kipling Country
The largest and arguably the king of tiger territory in India, Kanha National Park has a good number of tigers. The large grasslands here offer excellent viewing opportunities and combined with its lush forests and large bamboo groves, Kanha provides a varied safari experience. It is also home to a wealth of other wildlife, including sloth bears and the endangered beautiful barasingha deer.
Top Fact: It really is home to Shere Khan! This reserve is said to have been Rudyard Kipling's inspiration for The Jungle Book.
Stay: You can't do better than base yourself in Banjaar Tola, one of the Taj & Beyond properties that are raising the standards of Indian wildlife experiences. Sleep in luxury tented suites and enjoy delicious India cuisine served on the spacious dining decks with wonderful river views.
---
Spot a Social Media Star
Quieter than many of the other national parks, Pench National Park has a lower population of tigers but far fewer tourists so offers a more relaxing and back to nature experience than the other reserves. It is renowned for its fantastic bird watching and has large herds of majestic Indian bison.
Top Fact: The absolute star of the show in Pench is Collarwali. Check her out - she's all over social media! Aside from being rather photogenic, she's reputed to be world's best tiger mum, having raised more cubs than any other wild tiger in history #29cubsandcounting
Stay: Bring out your inner child and sleep in a real tree house at Pench Tree Lodge. Raised up 6 metres above the ground on stilts and built around the upper branches of sturdy mahua trees, these fabulous tree houses offer a unique, but supremely comfortable, place to stay. Guests staying here also use the least busy entrance to access the park and often they'll be the only jeep entering. Tigers do love to stroll on the cool, sandy vehicle tracks in the very early mornings so being the first vehicle on the road at opening time means there is a good chance of coming across a tiger right in front of you.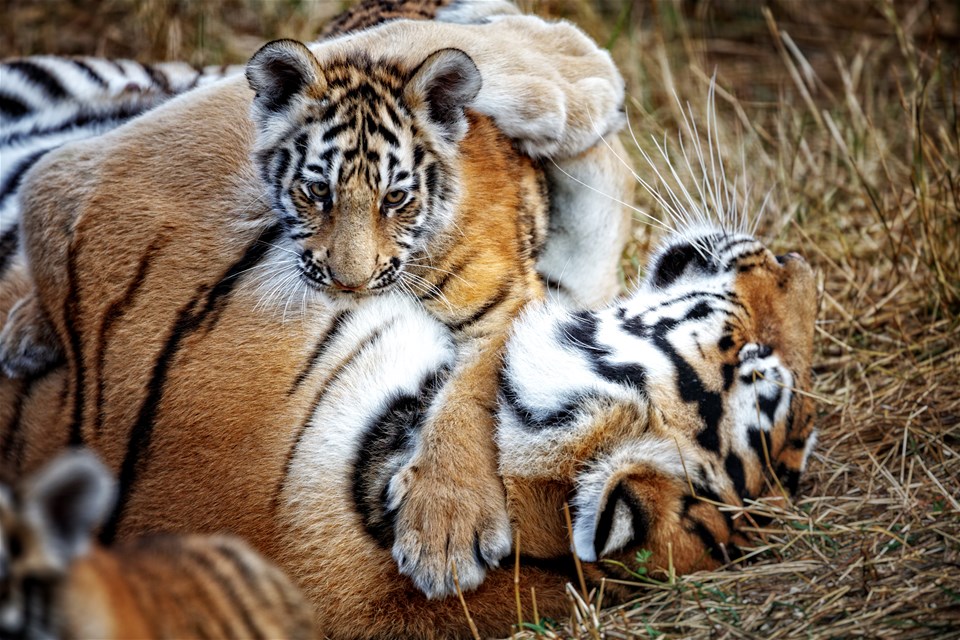 ---
Eastward Bound
Tucked away in the northeastern corner of India you will find Kaziranga National Park. Ask any wildlife enthusiast and you're sure to find Kaziranga at the top of their 'must go' list. It now has the highest density of tigers anywhere in the world! The tall elephant grass which dominates the landscape here does make tigers rather difficult to spot. However if they do decide to stay away, you should be rewarded with multiple wonderful one-horned rhino viewings instead, so you won't be disappointed. This park is home to over two thirds of the remaining world's population of these magnificent beasts.
Top Fact: William & Kate included a jeep safari in this UNESCO World Heritage Site on their official tour to India. If it's good enough for royalty...
Stay: The chosen lodging of the royals, Diphlu River Lodge is just across the river from the park. Seeing wild boar, buffalo and elephants bathing at the waters edge, or local fishermen casting their nets from bamboo rafts are a common sight. Aside from game drives, there are a variety of other activities and excursions on offer including a Brahmaputra River day cruise, rubber or tea plantation visits and cycling tours through the surrounding villages.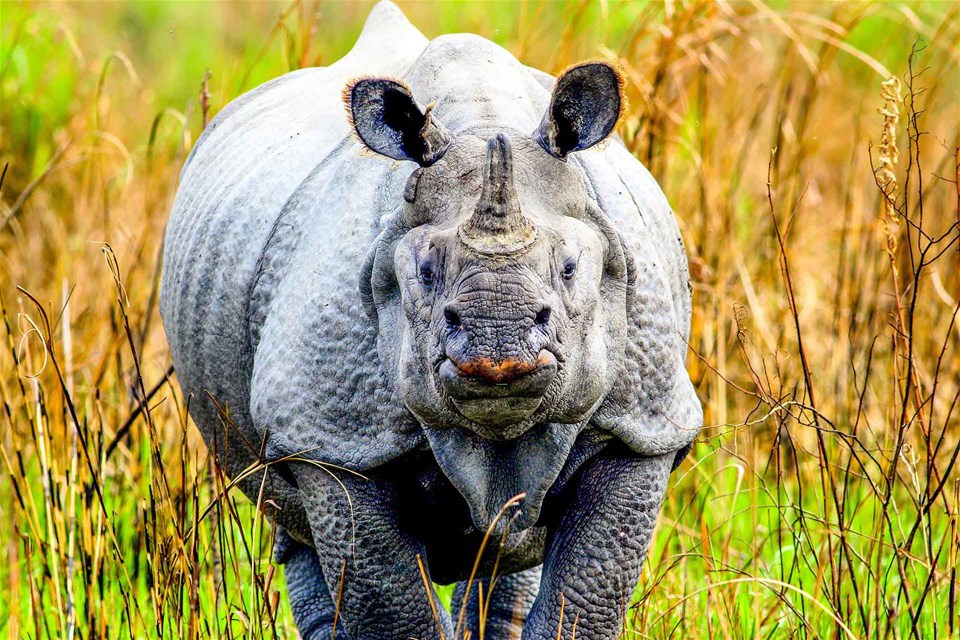 ---
The Curve Ball
Chances of seeing a wild tiger in Gir National Park are absolutely nil. Zilch. Zero. But you can still get your fill of big cat action here. That's because this park is the last remaining refuge of the rare and stunningly beautiful Asiatic lions (yes lions! In India!). There are less than 500 left in the world and Gir is the only place you can view them in the wild.
Top Fact: It is said that Asiatic lions were the lions that used to do battle with gladiators in ancient Rome's colosseum.
How: Easily reached from Mumbai, simply add our 4D/3N Asiatic Lion Extension to any Private Tour in India.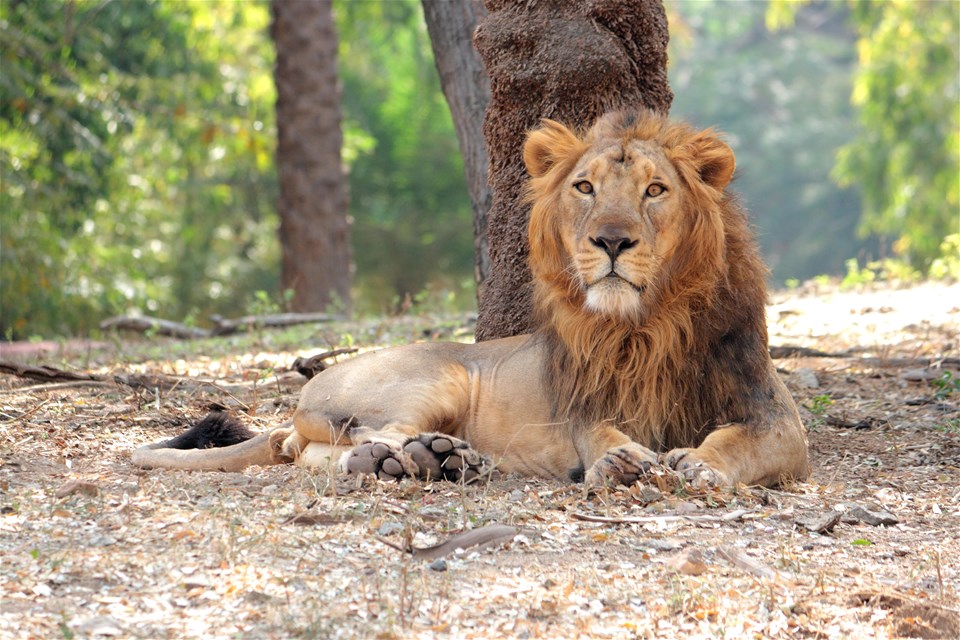 ---
Like a Maharaja
Conveniently located just below the famed Golden Triangle, Ranthambore National Park is India's best known (and busiest) tiger reserve and a visit to this former maharaja's hunting ground can easily be slotted into any Rajasthan itinerary. The reserve is renowned for its scenic landscapes and the ruins of an ancient fort at its heart makes for fabulous photos.
Top Fact: Unlike most members of the cat family, tigers love splashing around in water! Ranthambore has lots of waterholes, the majority conveniently located right next to the vehicle tracks, so tiger sightings are good here, especially in hot weather.
Stay: Think all places to stay in tiger country are rustic lodges? Think again. Book into Nahargarh and you'll feel like you've walked into a grand maharaja's palace! Heritage touches are everywhere - the polo themed bar even has bar stools made from old saddles and is the perfect spot to nurse a chota peg (whiskey & soda) at the end of a busy day of tiger spotting.