South Africa's Hidden Gems
Hermanus may offer the world's best onshore whale watching and a Stellenbosch Cabernet Sauvignon may top all charts, but whales don't care to stay in one place and the fertile wine country spreads far beyond this one famous valley. From wine and whales to beaches, battlefields and the Big Five there's more than one way to enjoy the best this varied country has to offer.
---
Secret Cederberg
The Cederberg is all about peaceful, untouched nature. Craggy mountains, deep coloured sunsets, abundant birdlife and clear mountain pools make this a special place to rest and revitalise or get active. A popular weekend destination for Capetonians, the region offers excellent hospitality with a remote feeling in reach of the Mother City. This spectacular environment lends itself to hiking, biking, swimming and canoeing, or maybe just a cup of rooibos tea with a view.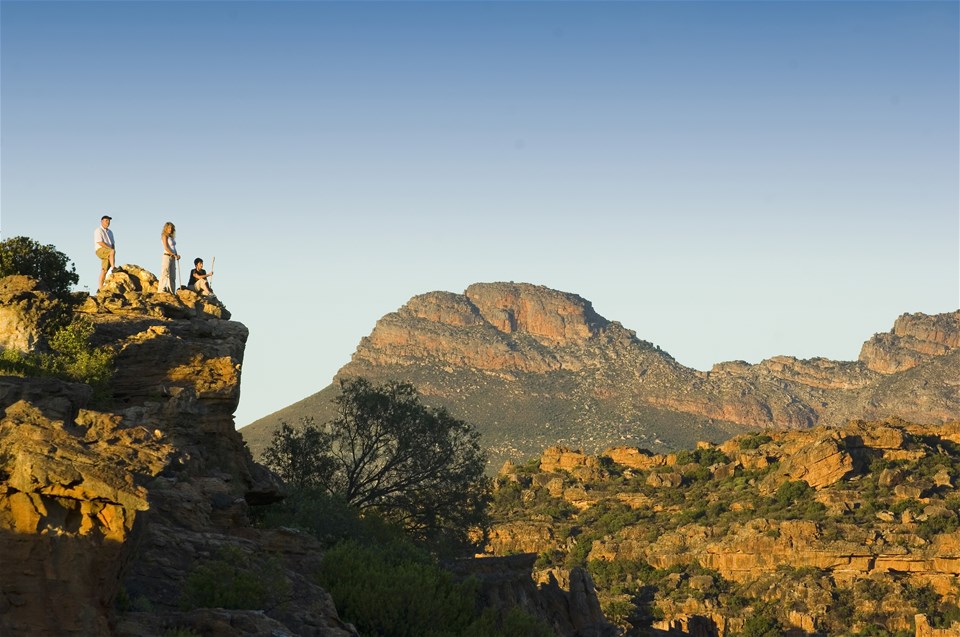 ---
Kagga Kamma Nature Reserves incorporates the beautiful rock formations and rich cultural heritage of this region in an innovative way. Guests can choose from the signature cave suites, built into the natural sandstone, hut suites which resemble the the traditional dwellings of the San clans, or even an open air suite with panoramic views and incredible star-gazing right from your bed. It's an effortless combination of stylish modern comfort and a quintessentially South African experience. Boasting 15,000 acres of nature reserve, this hidden gem will soon be available through Trailfinders.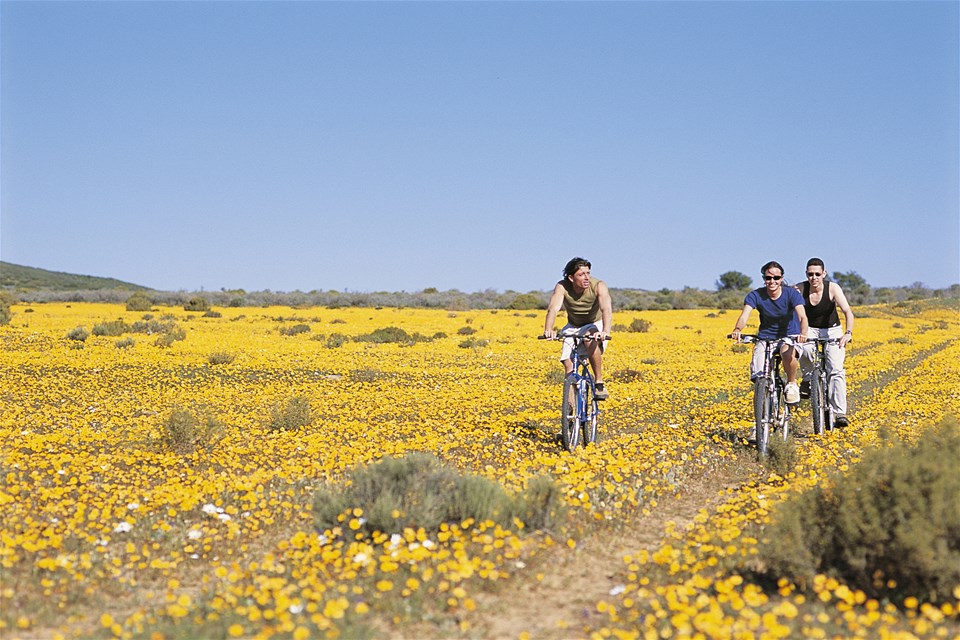 ---
Bushmans Kloof Wilderness Reserve and Wellness Retreat is a luxurious escape just a 3 hour drive from Cape Town. The reserve is home to zebra, antelope and a host of bird species as well as numerous specimens of hunter-gatherer rock art, making it a special environment in which to enjoy the hotel's wonderful service, spa treatments and fine dining experiences. Take part in the many outdoor activities on offer or relax and make use of the onsite library and wine cellar.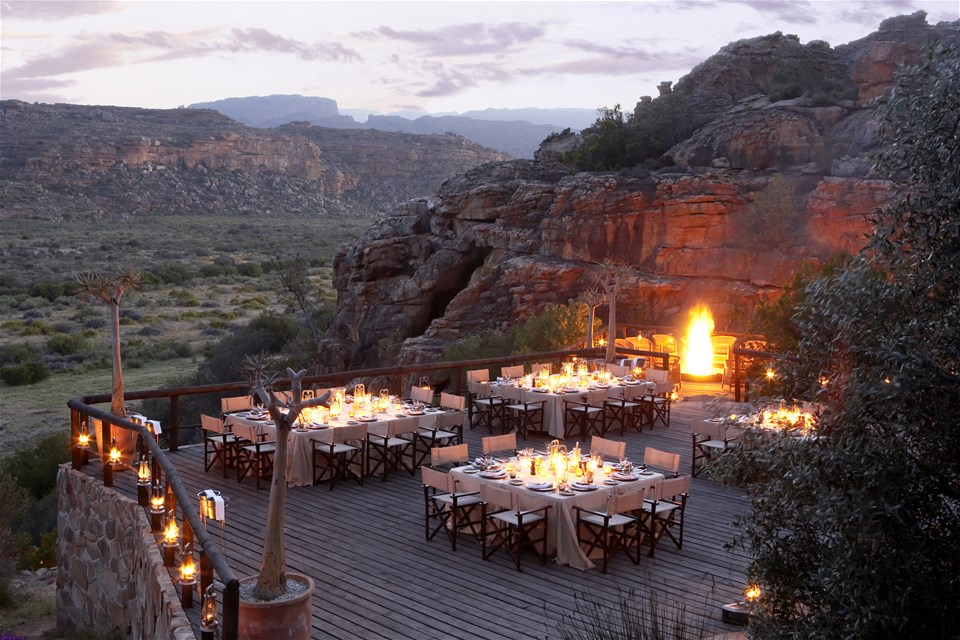 ---
Off the Beaten Vineyard
For excellent wine, friendly hospitality and sundrenched scenery you can't beat the Cape Winelands. Franschhoek and Stellenbosch are the most popular places to visit because they are closest to Cape Town and the largest, most upmarket towns. But there are loads of lovely little towns and endless fabulous wineries to discover, not to mention quaint Cape Dutch architecture, walking trails and all sorts of delicious local produce (think jams, tapenades, olive oil, chocolate and honey). It's best to have your own car to visit these more sprawling destinations.
---
Boasting around 50 craft wineries, the Robertson Wine Route (known as Route 62) covers several scenic valleys and passes through a number of towns, including Roberston itself. We recommend the Robertson Small Hotel which offers luxury accommodation without losing it's quaint, small-town feel. Or stay on a working wine farm at the lovely family-run Excelsior Manor Guest House which has it's own tasting room and deli, and offers free use of bikes.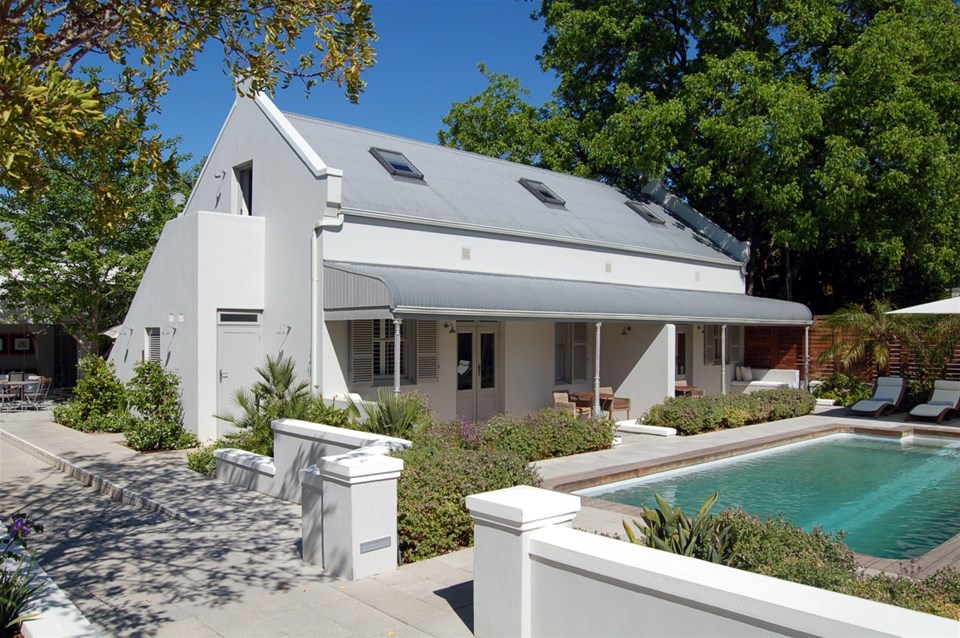 ---
If you plan to continue on along the Garden Route, Swellendam is a quiet winelands alternative located two and a half hours from Cape Town. South Africa's third oldest town hasn't grown or changed much over the years so it has a very laidback feel compared to the posher wineries near Cape Town, but the food, wine and hospitality are just as good. From here you can access both the Robertson and Karoo Wine Routes. There are several great bars and restaurants in town and a few interesting museums. We recommend the Schoone Oordt Country House, another family-run property, which offers luxury accommodation in a beautiful Victorian manor house.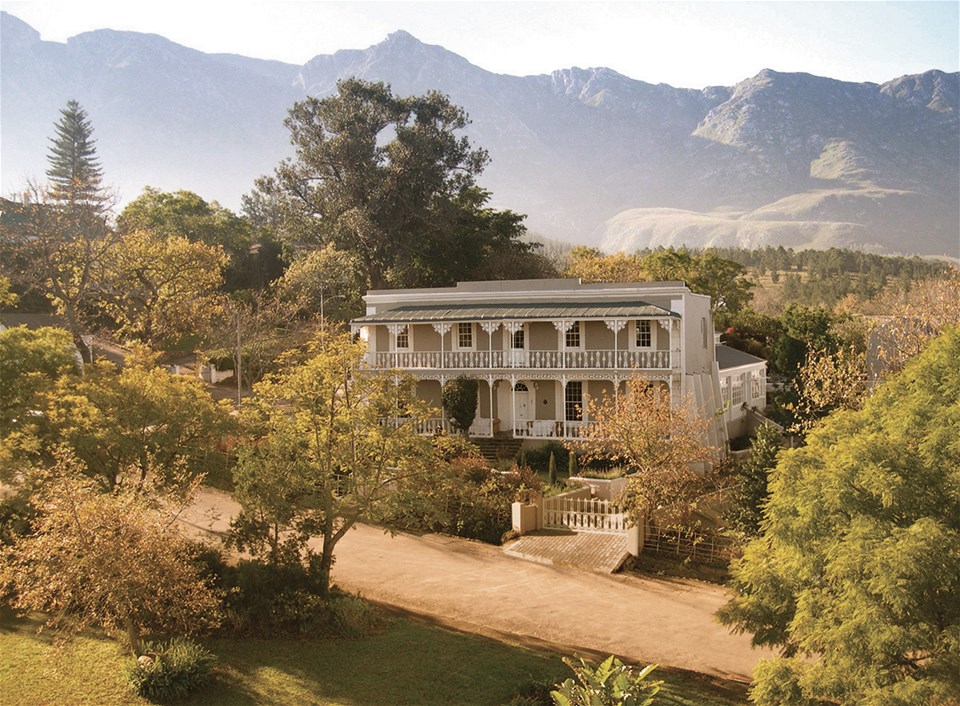 ---
Garden Route Retreats
If you love long walks on the beach, secluded locations, untouched nature and fine dining, then these Garden Route retreats are ideal for you. You won't see the Big 5, but birds, rock rabbits, antelope and dolphin share these beautiful environments with our favourite luxury hotels.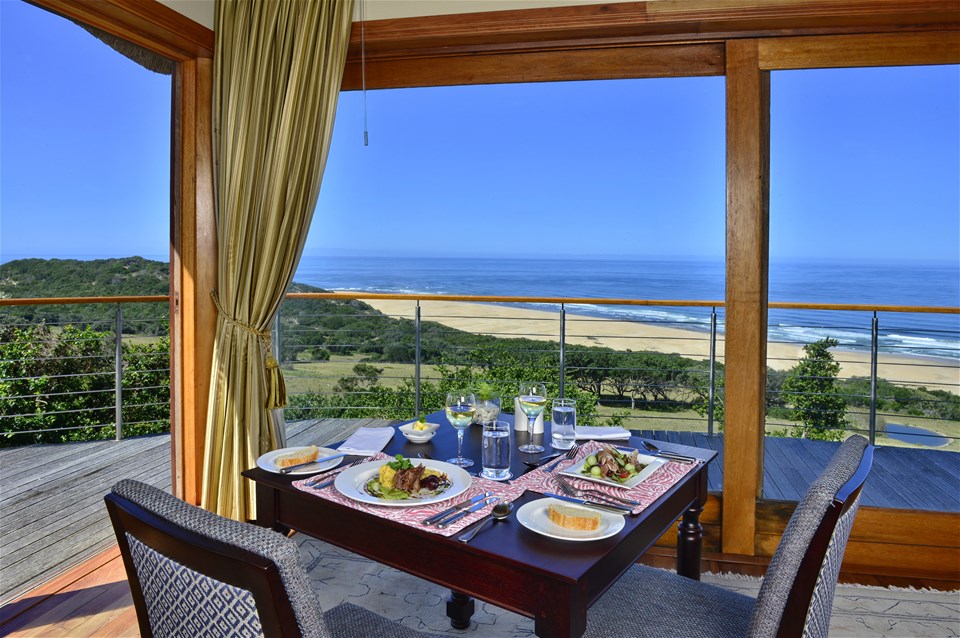 ---
Nestled between the Hermanus Lagoon and the Walker Bay Nature Reserve, Mosaic Private Sanctuary is a peaceful alternative to bustling Hermanus. Stay in one of the luxurious stone cottages, enjoy excellent local food and wine in the restaurant, and take part in an assortment of exciting activities including lagoon cruises, whale watching, spa treatments, gourmet picnics and nature walks. This property is coming soon to Trailfinders.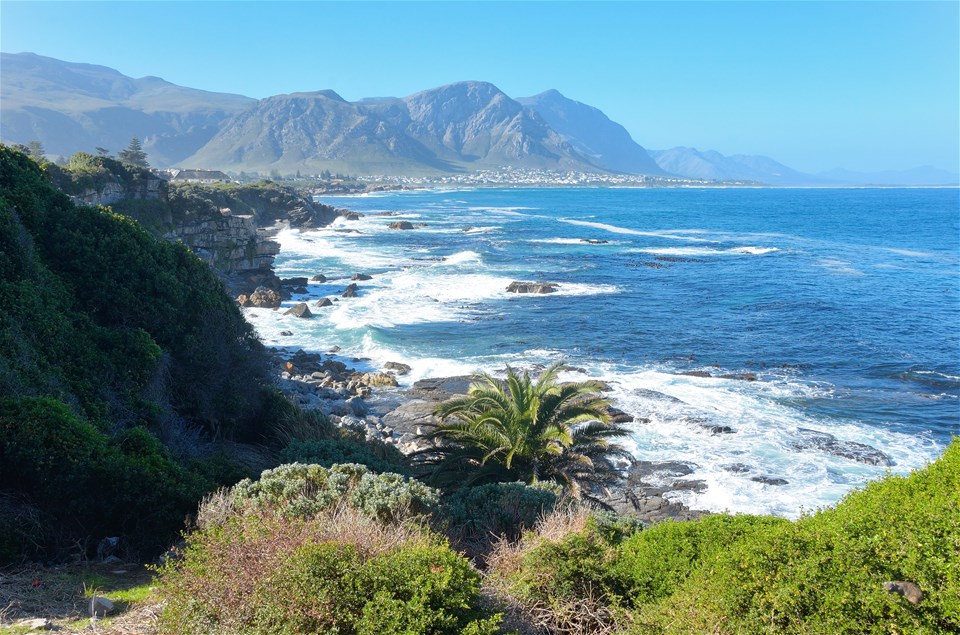 ---
The Grootbos Private Nature Reserve is located beyond Hermanus, about 2 and half hours from Cape Town on 2,500 hectares of pristine wilderness. Featuring 1,000 year old Milkwood forest, 800 plant species (6 newly discovered on the property) and jaw-dropping views out over the bay, this property promises a memorable experience. Flora and fauna change with the season and the waters below are home to whales, dolphins and penguins. Impeccable service and delicious food, made with produce from the onsite farm, contribute to the wow-factor.

The hotel also offers a number of unique experiences. Embark on a scenic flight, taste delicious honey and explore the secret life of bees with an experienced beekeeper on the Hive to Home experience, or take a 4x4 botanical safari to learn how local people have used plants here for centuries.

You can learn about what makes the reserve truly special on a Progressive Tourism Tour. Grootbos gives back to the community by creating sustainable livelihoods through organic vegetable farming, candle recycling, alien vegetation clearing, education programmes and a football foundation.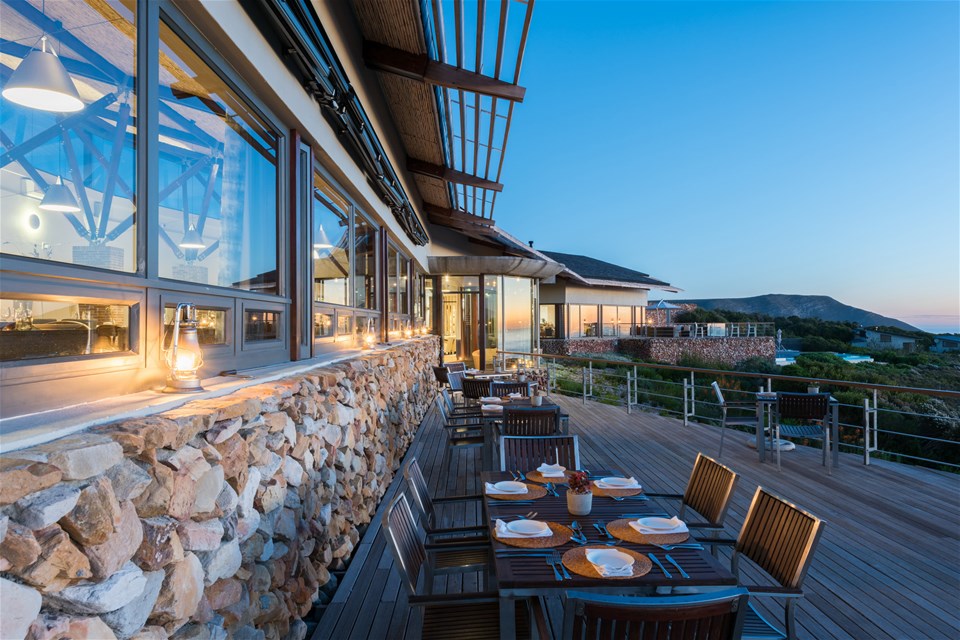 ---
Located around two hours from Port Elizabeth airport and close to many of the Eastern Cape game reserves, Ocean Beach & Wildlife Reserve is a pristine wildlife sanctuary on a 7km white sand beach. Where else can you watch gentle giraffes and playful monkeys and swim in the sea in the same day? Little touches like pillow menus, in-room dining and a bath running service make this an extra special option.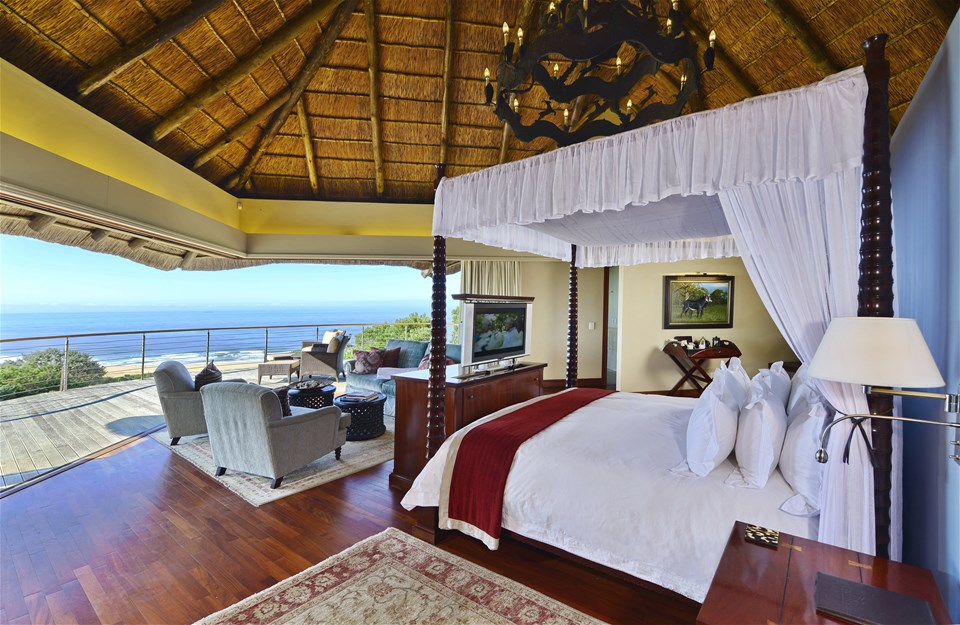 ---
The Other St. Lucia
The name St.Lucia might fill your mind with images of Caribbean sunshine but South Africa has it's very own St. Lucia. Located north of Durban, not far from the border with Mozambique, this small coastal town falls within the World Heritage-listed iSimangaliso Wetland Park. Take a boat trip on Lake St. Lucia which is home to hippos, crocodiles, pelicans and flamingoes. Witness Logger Head and Leather Back turtles laying their eggs, from November to February, and spot Humpback whales from June to November. You can go snorkelling at Cape Vidal, kayak on the estuary or head out for a game drive in nearby national parks.

In St. Lucia town we recommend Serene Estate Boutique Guest House. For a spectacular wilderness beach experience, both Thonga Beach and Makakatana Bay Lodge, offer exclusive luxury in gorgeous, secluded locations.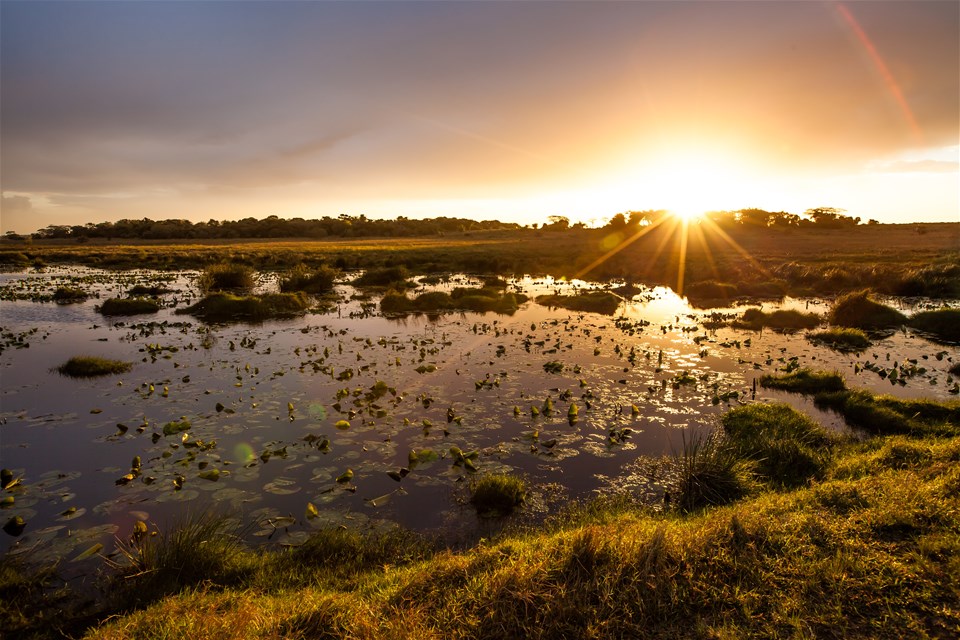 ---
West Coast Wonders
Stretching from Cape Town all the way to Namibia, South Africa's west coast has all the scenic beauty of the Garden Route but with fewer crowds. The southern end of this coast, within 3 hours' drive from Cape Town, boasts small characterful towns, homey seafood restaurants and long wild beaches. There are stretches where you can walk without seeing another soul, except perhaps a seal in the surf, and chic fisherman's towns where fine-dining and exclusive boutique hotels meet laidback local culture.
Langebaan (pronounced lung-ah-barn) is just one hour's drive from Cape Town. It's a mecca for watersports because it gets up a healthy wind in the right season, but the protected turquoise lagoon and gorgeous white sand beaches make it an ideal getaway for sunbathers and windsurfers alike. We recommend The Farmhouse Hotel for its coastal farm atmosphere, warm service and perfect lagoon-side location.
A little north of Langebaan is quaint Paternoster. All the houses in this little town are whitewashed giving it a Greek island feel that is somehow perfectly suited to the tranquil, rugged landscape. This quiet fishing village is popular for walking and mountain biking and has recently become a foodie destination. Go casual and eat fresh local fish by candlelight with your feet in the sand, or book in advance for gourmet foraged cuisine at Wolfgat which was declared the best restaurant in the world in 2019. Abalone House & Spa (which we will soon be selling) offers casual seaside luxury and eclectic charm.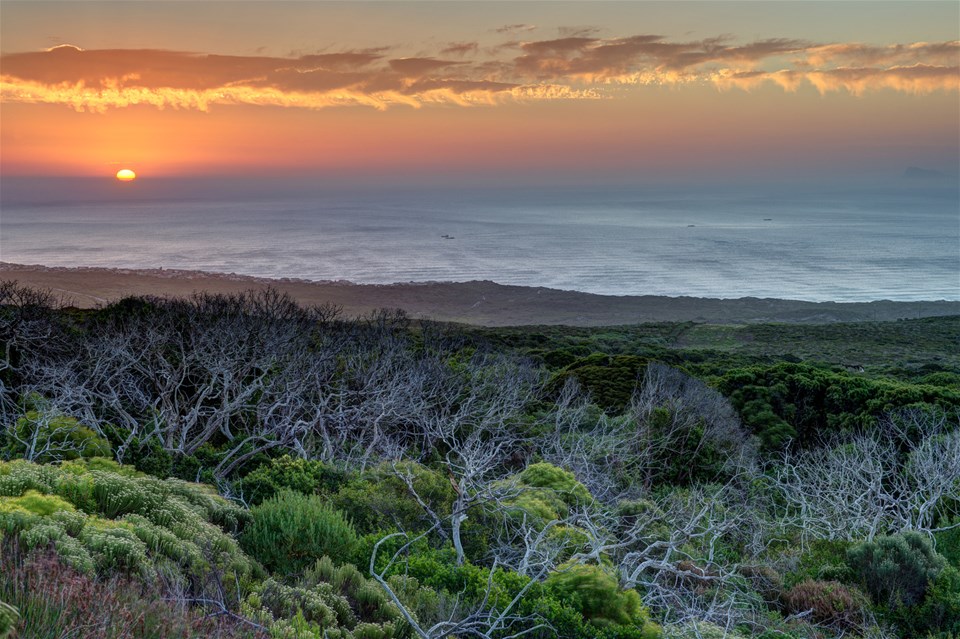 ---
Foodies will enjoy a stop at Darling to visit the craft brewery, sample local cheese and olives or do a wine tasting at one of several boutique wineries.
And history buffs will enjoy a visit to !Khwa ttu, a fascinating museum and educational centre set-up to preserve the culture of the San people who have lived in this area for at least 20,000 years.
In August and September two special seasonal occurrences coincide. The area blossoms into a patchwork carpet of spectacular wildflowers spreading out towards the sea, and pods of southern right whales can be seen through the winter and spring months.
So whether it's sunshine, seafood or seasonal wonders you're after, the west coast has it all.
---
Kwazulu Natal – the kingdom returns
KZN, or simply Natal as the locals call it, is not off the beaten track. In fact, despite having had less footfall than other regions in the past, it's becoming ever more popular. It comes as no surprise because it has a fantastically diverse offering; beaches, mountains, wetlands, history, culture and games reserves. Best of all the province enjoys year-round sunshine, even when the rest of the country is cold and rainy. In addition, British Airways recently reintroduced the direct flight from Heathrow to Durban, making a trip here much easier. Stay longer and venture further, and KZN will make it worth your while.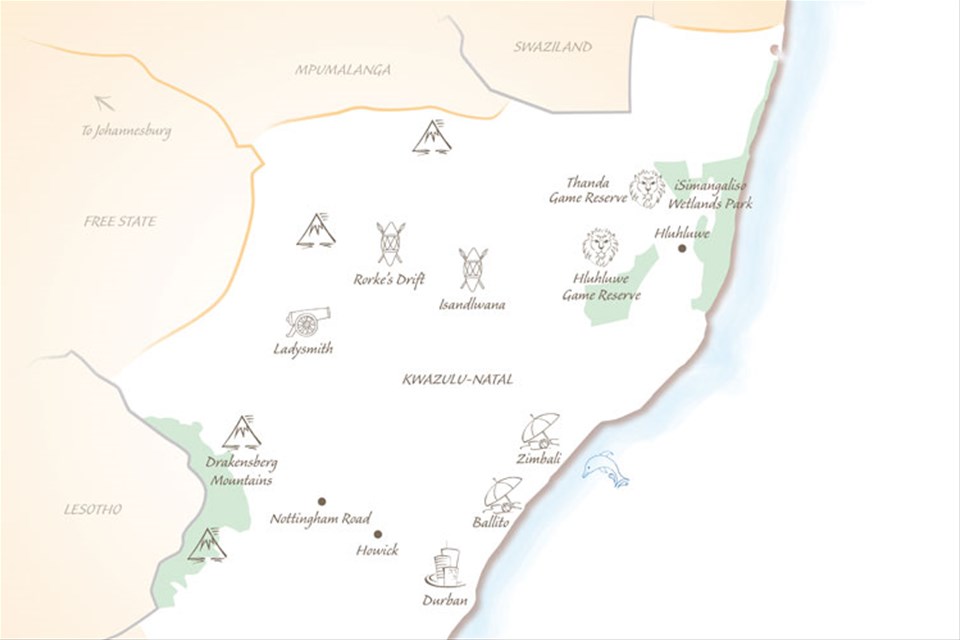 ---
Beautiful Umhlanga Rocks and Ballito boast white sand beaches and warm waters less than 20 minutes from Durban airport, making it an excellent place to start or end your holiday. History comes alive on the battlefields of Isandlwana and Rourke's Drift, where local guides tell the dramatic tales of Anglo-Zulu battles in their original setting.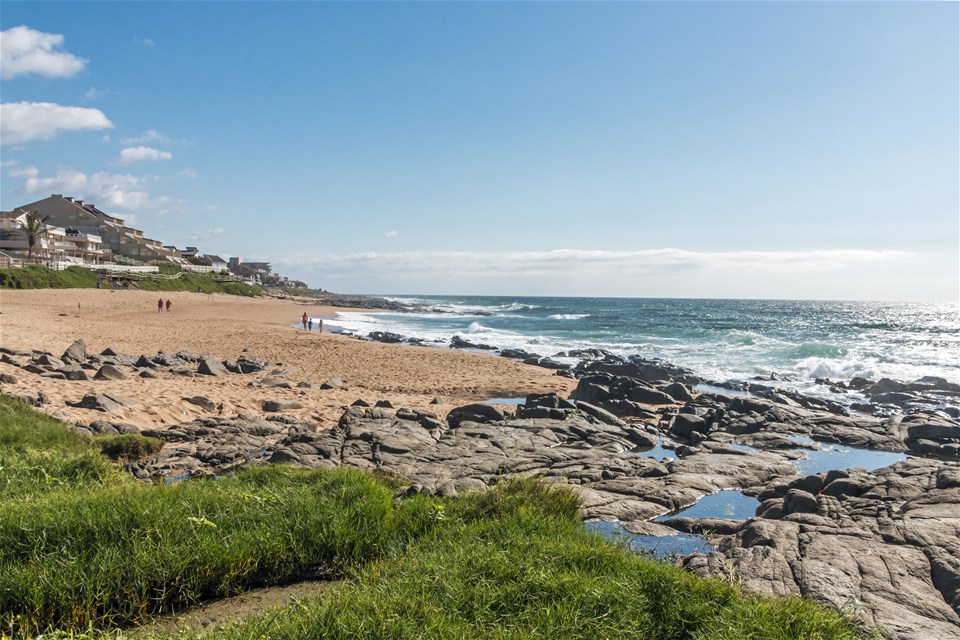 ---
A few hours' drive inland takes you to the Midlands Meander. Here there is plenty of scope to have your own authentically local experience, because it's all about meandering. The area is known for its tearooms, artisinal food stalls, local crafts and characterful art galleries. The route and the stops are yours to choose. My personal favourites are Peel's Honey Shop for pure local honey and peanut brittle, the Nottingham Road Brewing Company and Marrakech Cheese Farm. A visitor's centre will soon be opening at the site of Nelson Mandela's capture and it promises to be a real Midlands highlight.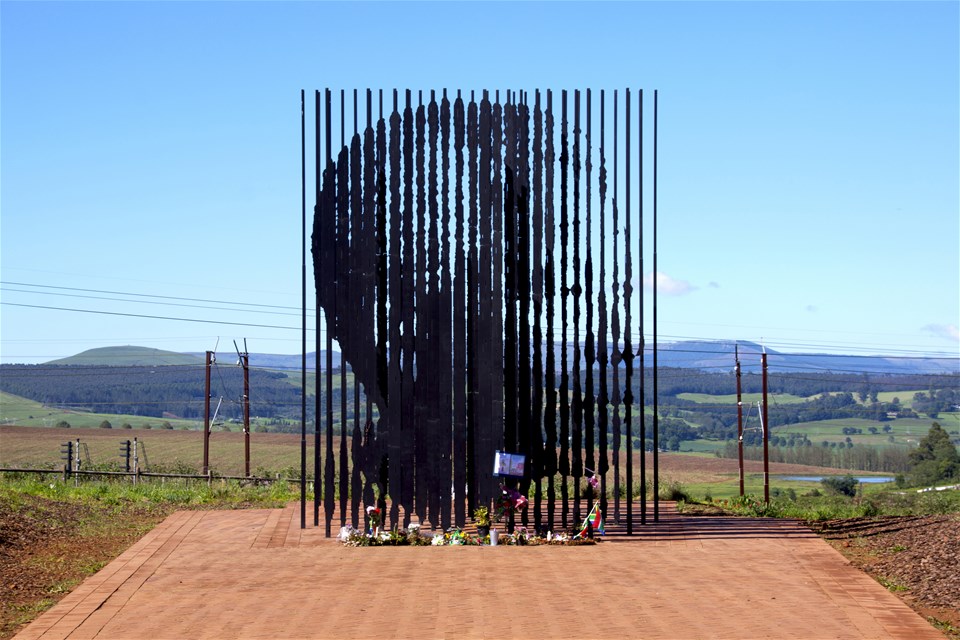 ---
The striking Drakensberg Mountains provide the perfect setting for long walks, golf, zip-lining, horse-riding or lazy days by the pool.

If you're looking for a different experience, skip the more popular Drakensberg hiking trails and head to the Mnweni Pass. Due to its location slightly outside the World Heritage Site, this trail offers equally spectacular (if not better) views with fewer people.
---
If you're going to South Africa there's a good chance you're keen on a safari. KZN offers the Big 5 safari experience with a unique feature. You may not be able to pronounce Hluluwe-iMfolozi (hloo-hloo-wee imm-full-oh-zee) but you're sure to fall in love with it. It's the oldest game reserve in South Africa, located on land that once belonged to the Zulu King Cetshwayo, and now it's the home of white rhino conservation. At Rhino Ridge Safari Lodge you could get within metres of these special creatures on a walking safari with the resident 'Rhino Whisperer'.