We always said having children wouldn't stop us travelling... so true to our word my wife Anna and I spent the Easter holiday this year travelling the length of Vietnam with our daughters Niamh, 4.5 years old, and Molly, nearly 2!

We travelled from the cosmopolitan, skyscraper-strewn Ho Chi Minh City in the south; to Hanoi in the north, with it's eclectic mix of grand French colonial architecture and the manic moped-filled maze that is the Old Town; via Hue's Perfume river, the scenic Hai Van pass and a beautiful beach resort in Danang.
---
Why go all the way to Vietnam with kids?
…a question we were asked a number of times by friends and family before we went, along with:
'Are you mad?' and 'You are taking them where?'
Having already back-packed the length of the country 12 years ago, we knew more or less what to expect and although we had some reservations: the 13 hour flights with two little bundles of energy, the heat, will they like the food? Is it too much moving about? etc etc; we hoped that the positives would outweigh the negatives:
super friendly people,
two weeks of (almost guaranteed) glorious sunshine,
swimming every day,
fantastic food,
beautiful beaches,
stunning scenery,
a safe country which is great value,
a diverse range of transport modes - millions of mopeds, overnight trains, taxis, minibuses, speedboats, coracles, rice barges, sampans, junks, longboats, bicycles and cyclos!
a huge variety of places to visit - temples, pagodas, palaces, zoos, national parks, old towns, lakes, mountains, paddy fields, cathedrals, tunnels, opera houses, museums, karst mountains, skyscrapers, (floating) markets, water puppet shows and even waterparks!
direct flights from Heathrow into both Hanoi and Ho Chi Minh City
no visas required (currently for GB passport holders for a trip of less than 2 weeks)
Well they certainly did!
There is no more heart-warming question to hear from your four year old than: 'When are we going back to Vietnam, Daddy? It was my favourite holiday ever!'
Here are some tips and must-see highlights for travelling with children to different parts of this fascinating South-East Asian country: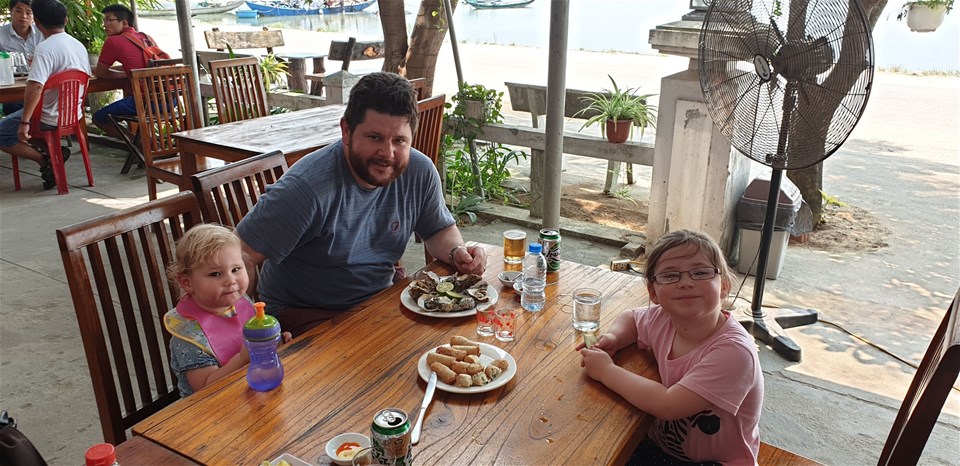 ---
The South
We decided to start our holiday in Ho Chi Minh City (HCMC) in the south of the country as, although still busy, it is more westernised than Hanoi and there are plenty of child-friendly activities:
Speed-boat ride to the Chu-Chi tunnels; although much of Vietnam's history is harrowing, conflict and the American war (as locals refer to it) in particular has had a huge impact on the country. Younger children will be unlikely to grasp the more traumatic aspects of the history but will still be fascinated by searching for the camouflaged entrances on the forest floor, crawling through the tunnels and clambering over old US tanks. The tunnels are an hour and a half outside of the city centre and sitting in HCMC's traffic both ways doesn't compare to taking a speedboat along the Saigon River!
Roof-top

cafes/restaurants/bars; the recent rise of HCMC's skyline (almost unrecognisable from my first visit to the city!) has meant there are lots of options to view the city from a bird's-eye-view while enjoying a cold drink or ice cream. We visited both The Saigon Skydeck at the top of the Bitexco Financial Tower, for the ultimate views of the city, and the Rex hotel for a slightly lower perspective but with much more history.
A visit to

Ben Thanh Market

is a fascinating shock to the senses with local handicrafts, textiles, áo dài (traditional Vietnam dresses), souvenirs, as well as many local delicacies some of which you can choose to sample in the adjoining night market!
You can also take a day trip from HCMC to the beautiful paddy fields of the Mekong Delta. A visit here to see a floating market and take a cruise on a small boat through the myriad of canals is certainly worthwhile; but as the drive is nearly 3 hours each way I would instead recommend spending a night in the area. Either at a river-side hotel or even on a Bassac boat and use them as a base to tour the Delta.
Top tip: the direct Vietnam Airlines flights arrive very early morning into HCMC (and Hanoi), so consider paying for an early-check in...we did and it allowed us to all crash out for a few hours and meant we were more refreshed for an afternoon walk around the city to orientate ourselves.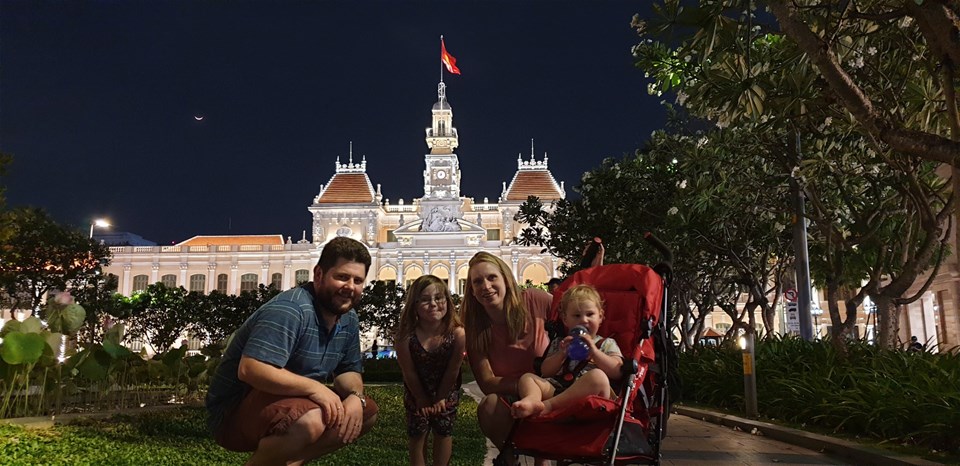 ---
The Centre
Hoi An
A trip to the UNESCO World Heritage listed Ancient Town is certain to be a highlight for any family holiday to Vietnam. You have the option to stay in a historic hotel in the well-preserved old town or in relaxed beach-front resort on An Bang beach, just a 5 minute drive/20 minute easy cycle ride away. From either location you will easily be able to enjoy the former port city's history that is reflected in its architecture; a mix of eras and styles from wooden Chinese shophouses and temples to colourful French colonial buildings, ornate Vietnamese tube houses and the iconic Japanese Covered Bridge. The town is famous for its tailors, you can get made-to-measure clothes produced for a fraction of the cost of Saville Row in just a day or two! It is also a popular location to do a cooking class. Older children will love learning how to recreate some of the delicious dishes they will have already eaten on their holiday!
Hue
As the historic capital of Vietnam, the city of Hue may at first glance not be an automatic choice for a stop on a family holiday. We spent three nights of our trip just outside the city in the very relaxing Pilgrimage Village hotel. Two full days of historic sightseeing with the girls in the heat of the day was never a serious option for us. Instead we used the hotels free shuttle to get into the city for a leisurely morning, taking a boat up the Perfume River to see the Thien Mu Pagoda and spent the afternoon (and the other full day) cooling off in the hotel's huge swimming pool!
Hải Vân Pass and Son Tra Peninsula
To get between Hue and Hoi An you are driven over the winding, 21km Hai Van mountain pass from which you will glimpse breath-taking views of deserted South China Sea beaches below. The total journey takes three hours or so and includes a stop for lunch at a local restaurant in Lang Co on the banks of Lap An Lagoon, where you can sample the lagoon's famous oysters with the obligatory fish sauce, lime and chilli!
At the southern end of the pass is the Son Tra peninsula, a national park that is also known as 'monkey mountain' (a term originally coined by the American GIs during the war) due to the large number of primates that live here. It is home to a population of Red-shanked Doucs Langurs, a critically endangered species of South-East Asian monkey. Thanks to our wonderful local guide and much to the delight of our daughters, we managed to see plenty of these colourful little creatures.
Top tip: We did this tour after the Van Hai pass on our way to our beach hotel so it was a long day travelling, but we can just as easily arrange it as a stand-alone tour from your Danang/Hoi An hotel.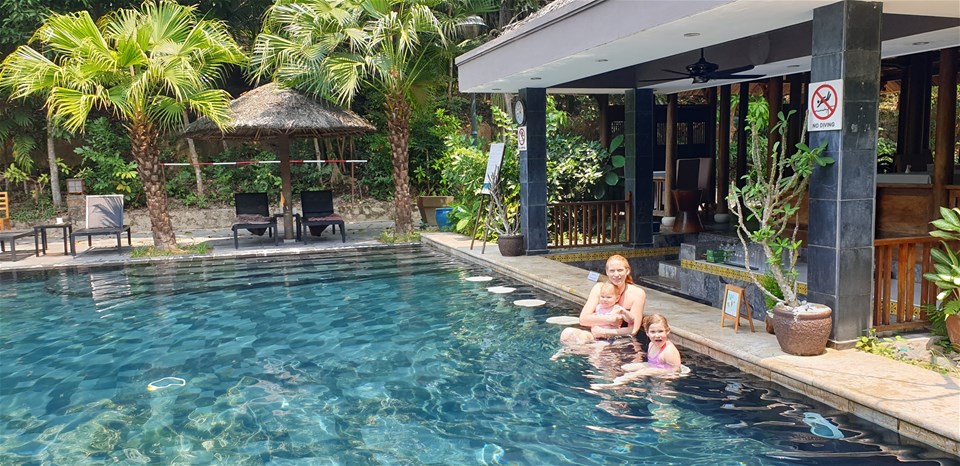 ---
The North
Our adventure finished in the north of Vietnam, in the capital Hanoi. Centred around the Hoan Kiem Lake, which is certainly worth an easy 40 minute stroll around to see locals partaking in Tai'Chi sessions, the city is a intriguing mixture of narrow chaotic streets in the Old Quarter to the north of the lake and elegant, French colonial buildings set back from tree-lined boulevards to the south. The city has many attractions for visitors of which these are the most child-friendly:
Visit the Thang Long Water Puppet Theatre for a performance of this traditional art-form that dates back to the 11th century.
Taking a cyclo ride (a bicycle rickshaw in which you sit on a comfortable seat on the front of a bike and are pedalled around by the cyclo driver) through the backstreets of Hanoi is a great way to enjoy the mayhem of the Old Town without having to worry about the thousands or mopeds or the lack of pavements.
Although not as high as HCMC, Hanoi does have some roof-top bars, the best of which is in a lovely boutique hotel that gives you a calm spot in the centre of the old town where you have great views of the lake.
The Vietnam Museum Of Ethnology focuses on the country's 54 officially recognised ethnic groups and was certainly worth a few hours. The traditional houses in the outdoor exhibition area proving a big hit with my daughters.
Top tip: In HCMC and Hanoi we opted for family suites rather than two interconnecting rooms which allowed us lots of space and can often be better value. We also had club access in Hanoi which gave you free afternoon tea and happy hour drinks and snacks, a very welcome change for Molly after two weeks of spring rolls and noodles!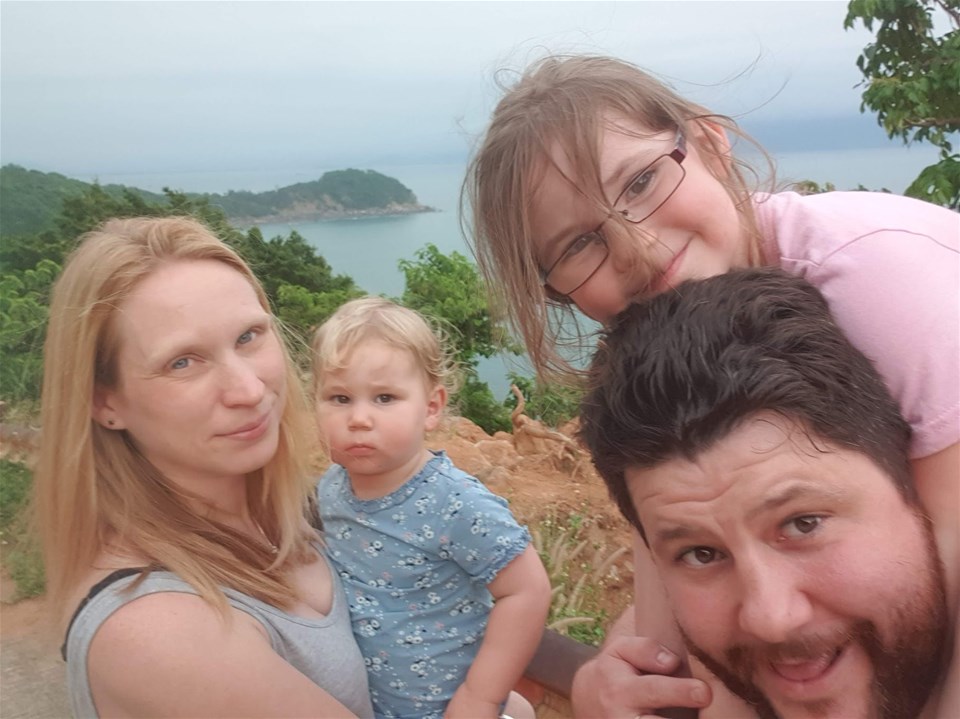 ---
Beach Time
Vietnam's long coastline means there are many different resorts suitable for a family beach holiday. Although a major factor to consider, where you spend your time on the beach, needs to be the weather. The large distances between these destinations means many have separate weather patterns and nobody wants to spend a week on the beach in the rain...!
These are the main beach resorts, the best time to visit and key reasons to choose them for your family beach-time in Vietnam:
Danang (and Hoi An itself)
Within easy access to international airport and the beautiful city of Hoi An.
Best time to visit: March to September
Phu Quoc and Con Dao
Both an hour flight from HCMC, Phu Quoc is home to growing number of luxury resorts, good snorkelling and diving; while Con Dao is much less developed and has been kept very exclusive.
Best time to visit:November to May
Nha Trang and Mui Nue
A short flight from HCMC or Danang, Nha Trang has the most choice of beach breaks, with lively resorts in the city or more peaceful resorts in a number of nearby secluded bays.
Mui Nue is further South, just a 4 hour drive from HCMC, and is a relaxed resort famous for its kite surfing.
Best time to visit:January to August
Top tip: For further details of the different locations see this page on our website or this is a link to another blog explaining the best time to visit Vietnam by my colleague Steve.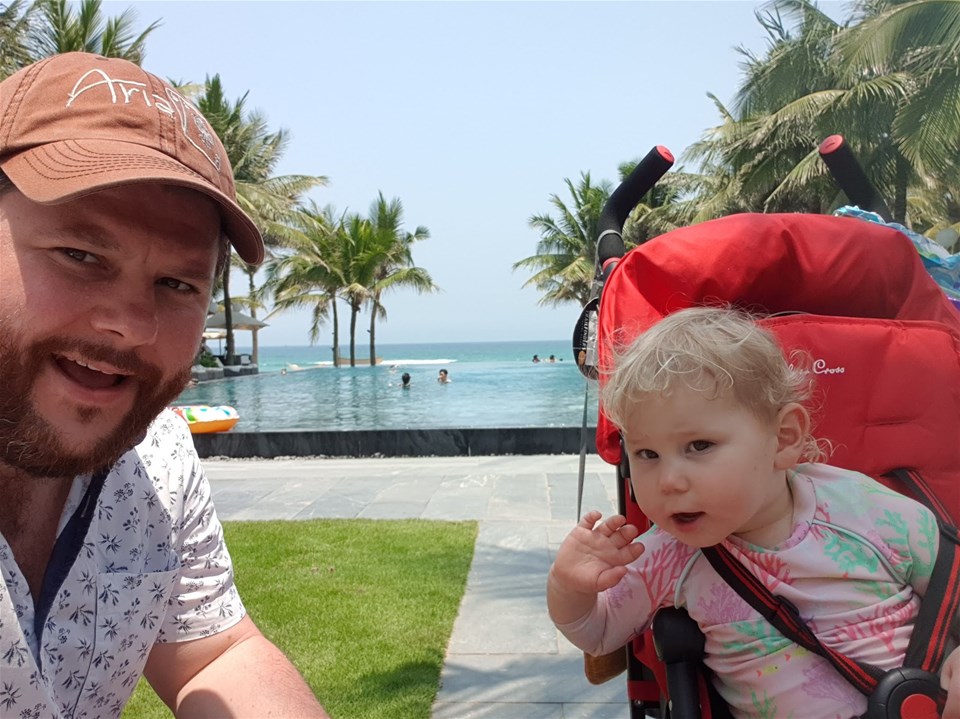 ---
Logistics
Tailormade Private Tours
This was how we travelled and it would certainly be my suggestion for other families with younger children. Getting Trailfinders to organise a trip like this will:
mean you can stay for as long as you want in each location,
give you private transfers with child seats, air con and even wifi (very useful to help pass those long journeys!)
allow you to choose family friendly hotels with swimming pools,
give you the choice of private tours or (as we booked) a guide and driver for half-day bespoke sightseeing.
We generally spent the mornings visiting a few sites and the afternoons by the pool, which worked well for us but as these tours are tailor-made we can arrange exactly what you want.

Small Family Group Tours
For holidays with older children we can also help with small group tours designed especially for families where you can experience the country with other like-minded families. Some of these trips are even more specific with more active tours, departures for just families with teenagers, single-parents and even single-fathers all available!

Beach breaks
If the idea of moving hotel 3, 4 even more times in a fortnight with children in tow fills you with dread, Vietnam can also offer a far more relaxed holiday. There are flights via the Middle East into Danang airport from where you can be in a luxury family friendly resort within an easy 15 minute transfer. With a slightly longer transfer and you could be in an equally suitable hotel just outside the charming Hoi An. The half day's sightseeing we spent in the pretty old town full of boutique shops was certainly a hit with Niamh!

Two centre or just the north, the south or even the Centre…
A full tour of the country or just a beach break are not the only options, we can easily organise a two or three centre holiday. With an extensive and cheap network of domestic flights you are able to combine a city break in Hanoi or HCMC with a relaxing beach break and/or a visit to one of Vietnam's gorgeous rural or aquatic destinations.

For more inspiration of what to see and do in this fascinating country take a look at our Vietnam Holidays page. If you'd like to see how you might fit Vietnam into a wider South-East Asian adventure, check out our South-East Asia holidays page.