When Is the Best Time to Visit Japan?
Without doubt, Japan is by far one of the most impressive and memorable countries I have ever visited. What started off as a once in a lifetime trip, quickly turned into planning repeat journeys across all seasons. Much like other experience rich countries, you're bound to miss things on your first visit. For every Geisha I met, there was a Snow Monkey that I didn't. For every bit of Cherry Blossom I saw there was 10 feet of snow or tropical reefs that I missed out on. Hopefully some of this info can help you plan your own perfect vision(s) of Japan for any time of the year!
---
Cherry Blossom
How else could we start any discussion about when to go to Japan other than with the ever elusive cherry blossom!
Known locally as Sakura, it's revered as a symbol of the beauty and fragility of life. Not only does it perfectly frame and set off all your holiday snaps, its also a time for the locals to celebrate, lining riverbanks and public gardens with picnics and barbecues. Some of my favourite memories were walking through those areas, especially in Hiroshima's peace park.
Your best chance of seeing cherry blossom on a Classic Japan itinerary is starting around late March into mid April. Its arrival is triggered by the year's first warm spell, welcoming Spring. This warm season usually starts earlier in the southern island of Okinawa and travels north as spring spreads towards Hokkaido.
Unfortunately, the cherry blossom leaves as quickly as it arrives, lasting roughly two weeks. Full bloom comes a week after the first blossoms open and last a further week or so before the delicate petals start to make their dance back to earth.
TOP TIP: I managed to get some fantastic slow motion videos of the petals falling in front of scenery and group shots of friends.
FAVOURITE MOMENT: My first sighting of cherry blossom was on a train from Osaka to Koyasan, arguably one of Japan's most scenic train journeys. Not only was it my first glimpse of the delicate pink and white petals, but also of rural Japan after starting my trip in Osaka. This journey stands out as one of my favourite parts of the trip, climbing through the mountains en route to stay with the Shinto Buddhist monks (see our Mountaintop Temple Retreat extension in our brochure). We did this on 31st March and the blossoming followed us perfectly north for the next two weeks towards Tokyo. Nailed it!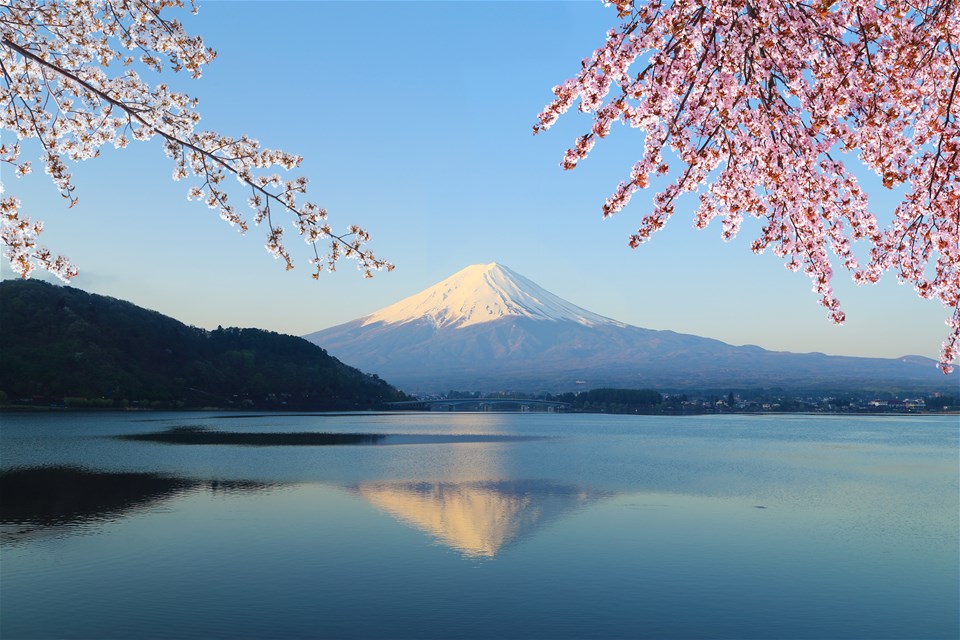 ---
Autumn Colours
Dont worry. It's not all about cherry blossom! In fact a lot of people would rather avoid it, along with the crowds and availablilty issues that come with it.
Fear not, I've got your back. Not everyone realises just how spectacular Japan is in the autumn, in fact I'd argue it's one of the best times to travel there, especially if you're into the great outdoors. Staring from around mid September and stretching towards the end of the year, it's a nice wide season to enjoy. Mid October often offers the best views and colours.
Much like the famous fall colours of New England, Japan becomes awash with a tapestry of deep reds and oranges that perfectly compliment its ancient architecture and dramatic alpine landscape. One of my favourite recommendations for this time of year is a few days spent travelling between the Kiso Valley, Takayama and Matsumoto, some of Japans most stunning mountainous regions. Also rich in history, these areas are less visited but easy to add to most classic Japan itineraries, somewhere just in between Kyoto and Fuji Hakone.
TOP TIP: A day trip to Kamikochi for anyone based in Matsumoto for a couple of nights is a great addition and easy to miss, especially for those who are keen get out and stuck into some light trekking in areas of outstanding natural beauty.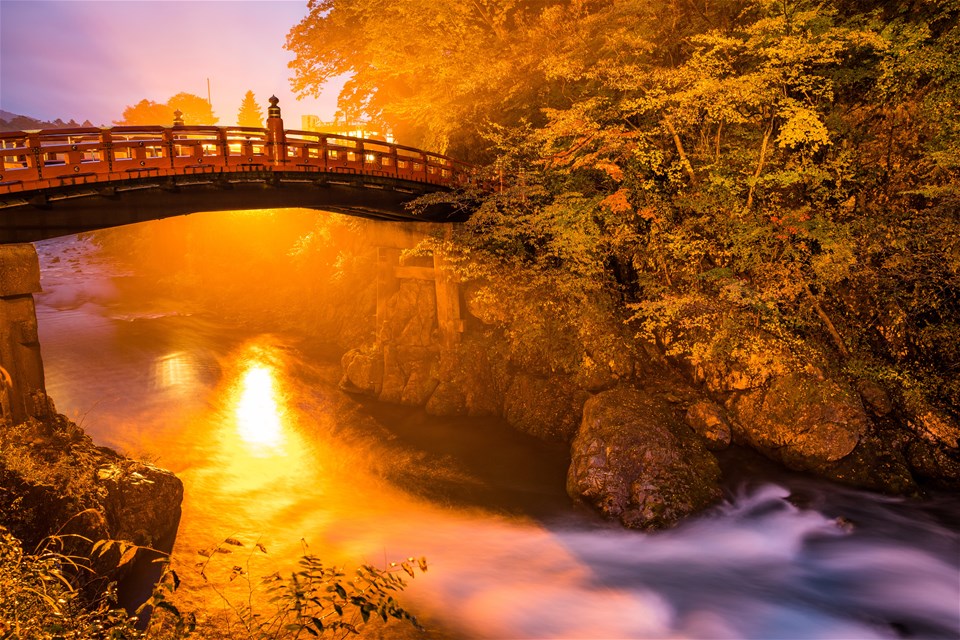 ---
Snow Monkeys and Ski
There's some really unique things to do and see in Japan in its winter season. Although traditionally not the best time to do a tour of the country due to some low temperatures in the cities and lack of colour in the famous foliage, it opens up some experiences that simply can't be had anywhere else!
The stars of the snow show have surely got to be the Snow Monkeys of Shibu Onsen. Half a day's travel by train north of Tokyo, Shibun Onsen is a charming village that perfectly showcases the traditional roots and ways of life. The area's natural hot springs allow for plenty of comfortable public onsens to relax in, however you're not the only ones looking to warm up in the wintery mountains! Entire troops of macaques descend on the area to bathe in the warm waters. Quite used to the presence of people, they seem to relish relaxing in their spa day. Although viewable pretty much year round, during the winter is the time for your picture perfect encounter as the snow settles around them.
Japan's ski season is also important to get right. The snow is at its best from December to March, in some areas as late as April. Hokaido is Japan's most northerly island and has some of the best options in mid winter. This is far north and away from the traditional tourist route, however still easily reachable. Best treated as its own chapter of your trip it's almost like another world within Japan, with a slower pace of life and an abundance of forest and off piste routes. Hakuba also has some great ski on the main island. Quite close to where the Snow Monkeys are based, it's easily reachable from Tokyo within 3 hours and easily slotted into most tours of Japan.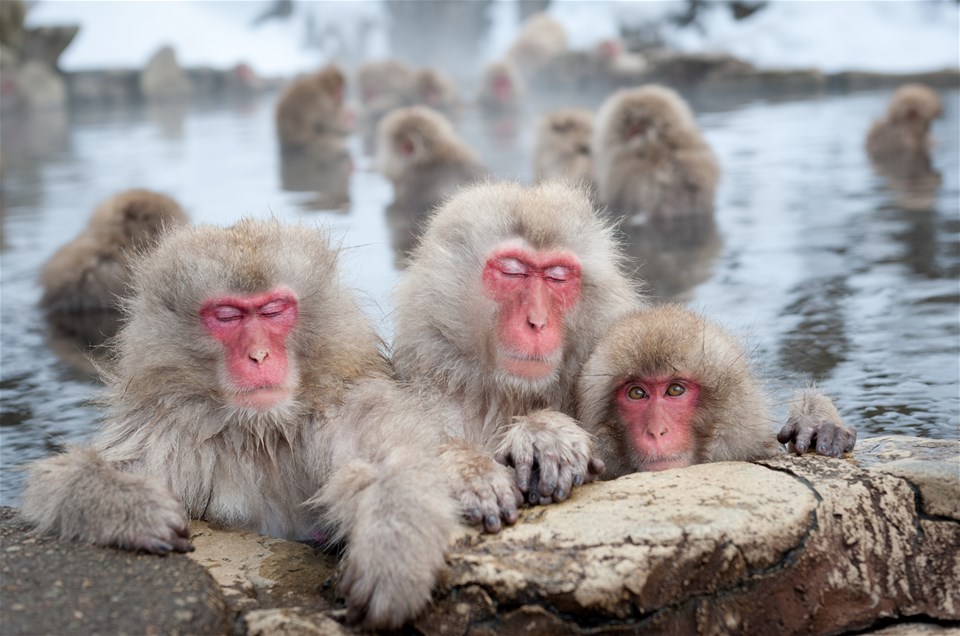 ---
Honorable Mentions
Japan's calander is packed full of events and festivals!
Following on from my wintery suggestions, Sapporo Snow Festival would be a memorable addition to anyone's winter trip. Lasting for a week in early February this is a truly special celebration of awe inspiring snow sculptures. A quick online search will show you why this is one of Japans biggest winter events and easy to experience as part of any self-guided tour or select departures with small group adventure touring.
Although a beach may not necessarily be on the top of most people's hitlist for Japan, Okinawa offers some wonderful beaches to break up the trip. Ishigaki is one of the most southernmost islands. A short flight from Tokyo and you'll be in a subtropical paradise in no time. Rich history and turquoise waters aren't the easiest combo to find around the world, as well as jungles, reefs and mangroves, the Okinawa Archipelago certainly has its place in many peoples tour. Between June and October giant Manta Rays make their visit for a truly magnificent encounter!
Sumo! Surely one of the most iconic roles not just in Japanese culture, but amongst all sports around the world and throughout sporting history! Although visits to the Sumo Stables (gyms) are available year round, competition isn't so regular. Different cities have tournaments dotted throughout the year so don't hesitate to figure out if and when one might fit into your plans!
Upcoming international sporting events such as the Rugby World Cup has seen a huge surge in booking for the end of September 2019. It's already incredibly busy so if you're keen to follow your nation as you tour through one of the world's most impressive countries, it needs planning ASAP!
Olympics 2020. What a fantastic destination for one of the greatest shows on earth. As you might know, the Japanese dont do things by half. I can't wait to see what they come up with for the opening and closing ceremonies! Keep an eye on the weather though, the summer can get incredibly wet and windy throughout the country (which is a nice way of saying typhoon season!)