When is the best time to visit South Africa
South Africa can justifiably claim to be a year round destination with each season bringing its own particular charm and attraction.
The first thing to bear in mind naturally is, as a southern hemisphere destination, the seasons are reversed to ours so when it's winter here it's summer in South Africa.
However, as the country covers such a huge area you'll also find a wide range of climates that will affect not just the weather but also the all important wildlife viewing opportunities too.
Here's our region by region rundown of when to go where.
---
CAPE TOWN & THE WINELANDS
Cape Town is one of the world's most striking cities, with the colourful houses of Bo-Kaap, the beautiful mountain backed beaches of Camp's Bay and iconic Table Mountain forming the backdrop. Elegant Constantia boasts stunning Baroque and Cape Dutch architecture amidst rolling vineyards in the shadow of Table Mountain and just an hour's drive east of Cape Town, the Cape Winelands towns of Stellenbosch and Franschhoek are home to a number of historic and world-class wine estates.
The Western Cape has a Mediterranean climate so naturally the summer months (Nov – Feb) are a great time to visit with hot and sunny days, daytime highs in the mid-twenties and summer events in full swing. It's also the most popular time to visit and the time of South Africa's school holidays so if you are looking to travel now, book a long way in advance.From spring to summer, the famous 'Cape Doctor' can also bring strong winds into the city and changeable weather.
March and April are wonderful times to visit with uncrowded beaches and crisp clear days perfect for exploring on foot. Head 50 miles or so inland to the Cape Winelands and most locals will tell you that spring and autumn are the pick of the seasons here, with warm days, beautiful light and fewer people to share the cellar doors with. Go in spring (Aug–Sep) if you want to catch the unique South African fynbos plants in bloom or autumn (Feb–Mar) if you want to catch the grape harvest in the Winelands.
Cape Town Climate
January
February
March
April
May
June
°C
R
°C
R
°C
R
°C
R
°C
R
°C
R
25
3
25
3
24
4
22
8
19
4
17
9
July
August
September
October
November
December
°C
R
°C
R
°C
R
°C
R
°C
R
°C
R
17
16
17
16
18
10
20
6
22
4
24
4
°C Average daily maximum temperatures R Monthly rainfall in cm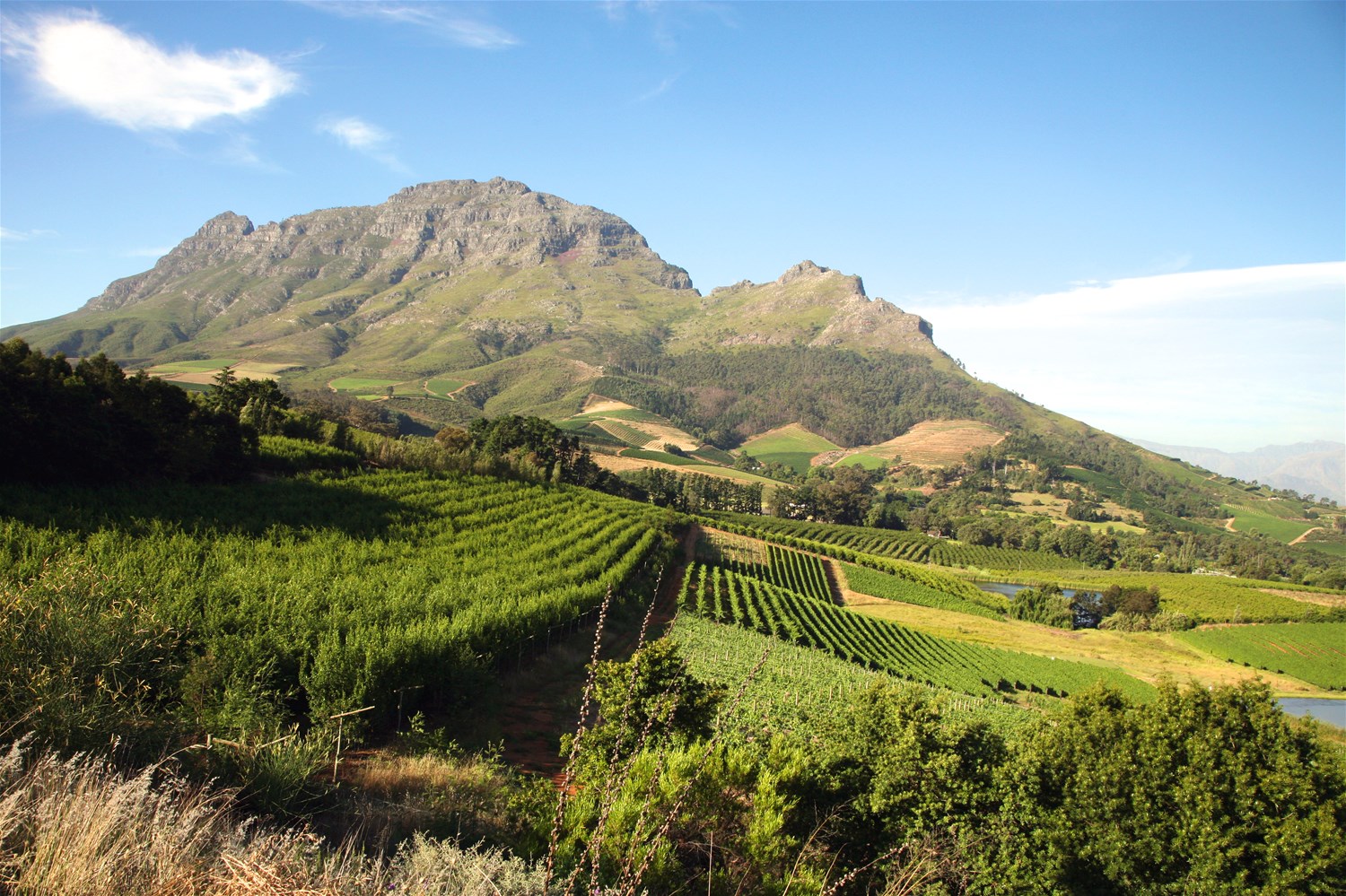 ---
GARDEN ROUTE & THE EASTERN CAPE
The famed Garden Route, which skirts the Cape Coast, is one of the country's crown jewels offering a great mix of pretty seaside towns, golden beaches, indigenous forests and even game reserves, all accompanied by breathtaking coastal vistas.
The choice of charming boutique hotels is also unlike anywhere in the country and a stay in some of these properties adds local flavour and a personal touch to your holiday. What goes for weather and availability in Cape Town during the summer months (Nov-Feb) applies even more so here with lovely hot sunny day but rooms filling up a long way in advance. You might prefer the shoulder seasons March/April or September/October when days are still warm, prices are far lower and availability in some of the smaller boutique hotels is much better. From June to September magnificent Southern Right Whales also return to calve making this a magical time to be driving along the coast.
Garden Route & Eastern Cape Climate (Port Elizabeth)
January
February
March
April
May
June
°C
R
°C
R
°C
R
°C
R
°C
R
°C
R
26
3
26
4
26
5
24
5
22
5
22
5
July
August
September
October
November
December
°C
R
°C
R
°C
R
°C
R
°C
R
°C
R
21
4
20
6
21
5
22
5
23
5
25
4
°C Average daily maximum temperatures R Monthly rainfall in cm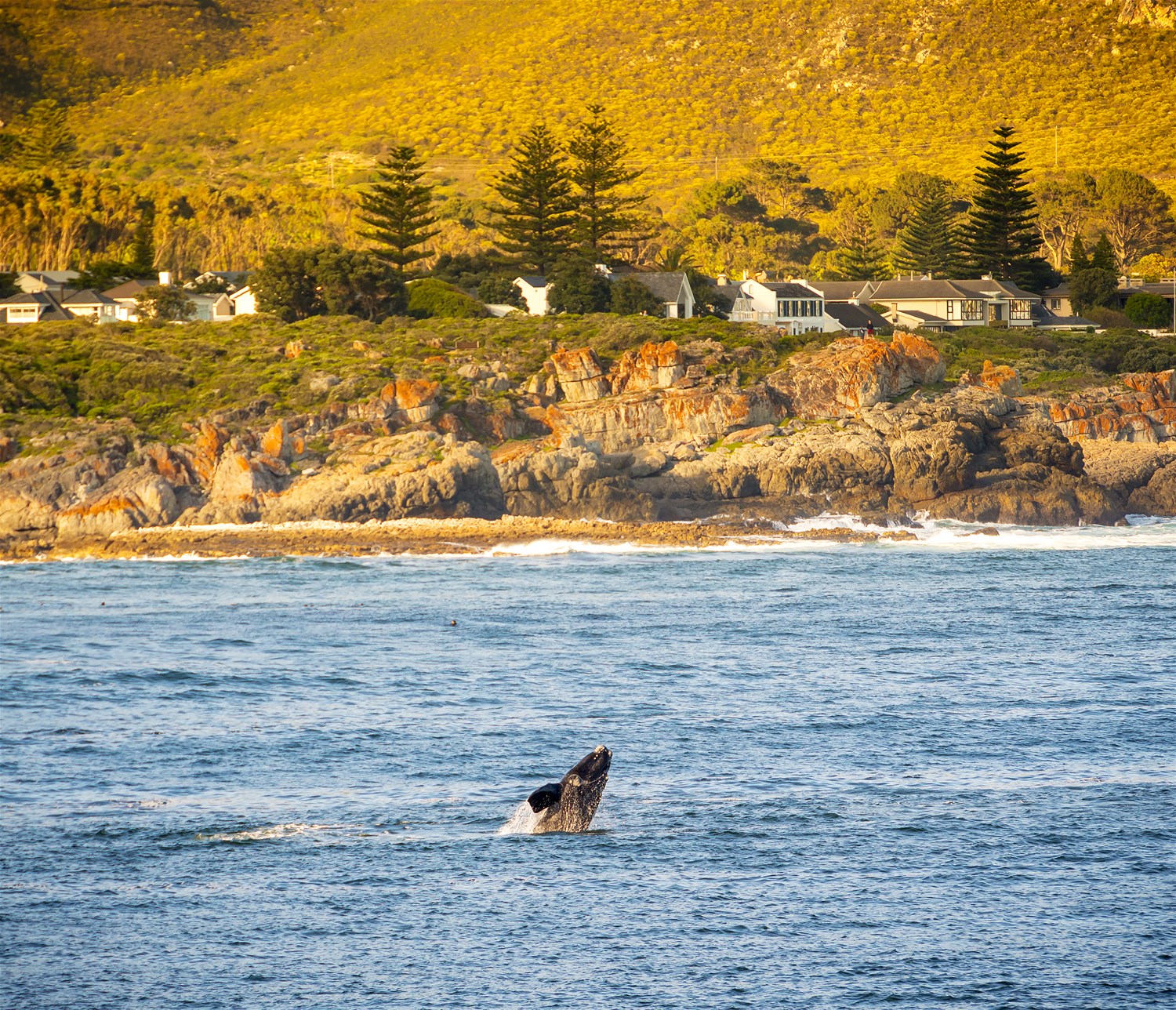 ---
GREATER KRUGER NATIONAL PARK
Covering an area roughly the size of Wales, The Kruger National Park is one of the largest national parks in Africa and boasts an incredible diversity of landscapes and wildlife. It may be just a short flight from Cape Town but the distance between Cape Town and the Kruger is roughly the same as between London and the south of Spain, so as you might imagine, the climate is rather different.
The Kruger is an all year round destination and each season has its fans. Game viewing is generally considered to be the best in the dry winter from May to September when the sparse vegetation and diminishing availability of water means game is often drawn out into the open and any remaining waterholes are likely to be teeming with wildlife. The 'winter months' in the Kruger are still remarkably warm during the day with temperatures hovering around the mid-twenties. Morning and evevings are cool and crisp so whilst you'll need to wrap up warm on the morning game drives, you get to enjoy the benefit of a crackling fire pit under a blanket of stars in the evening.
The summer months from December to March are still a wonderful time to visit. Yes the bush is denser due to the rainfall but the park is lush and beautiful, with an abundance of migratory birds and babies!!! It's the best time for birding and the dawn game drives are far warmer.
Greater Kruger National Park Climate
January
February
March
April
May
June
°C
R
°C
R
°C
R
°C
R
°C
R
°C
R
32
9
32
9
31
7
29
4
28
1
26
1
July
August
September
October
November
December
°C
R
°C
R
°C
R
°C
R
°C
R
°C
R
26
1
27
3
29
3
29
4
30
4
32
9
°C Average daily maximum temperatures R Monthly rainfall in cm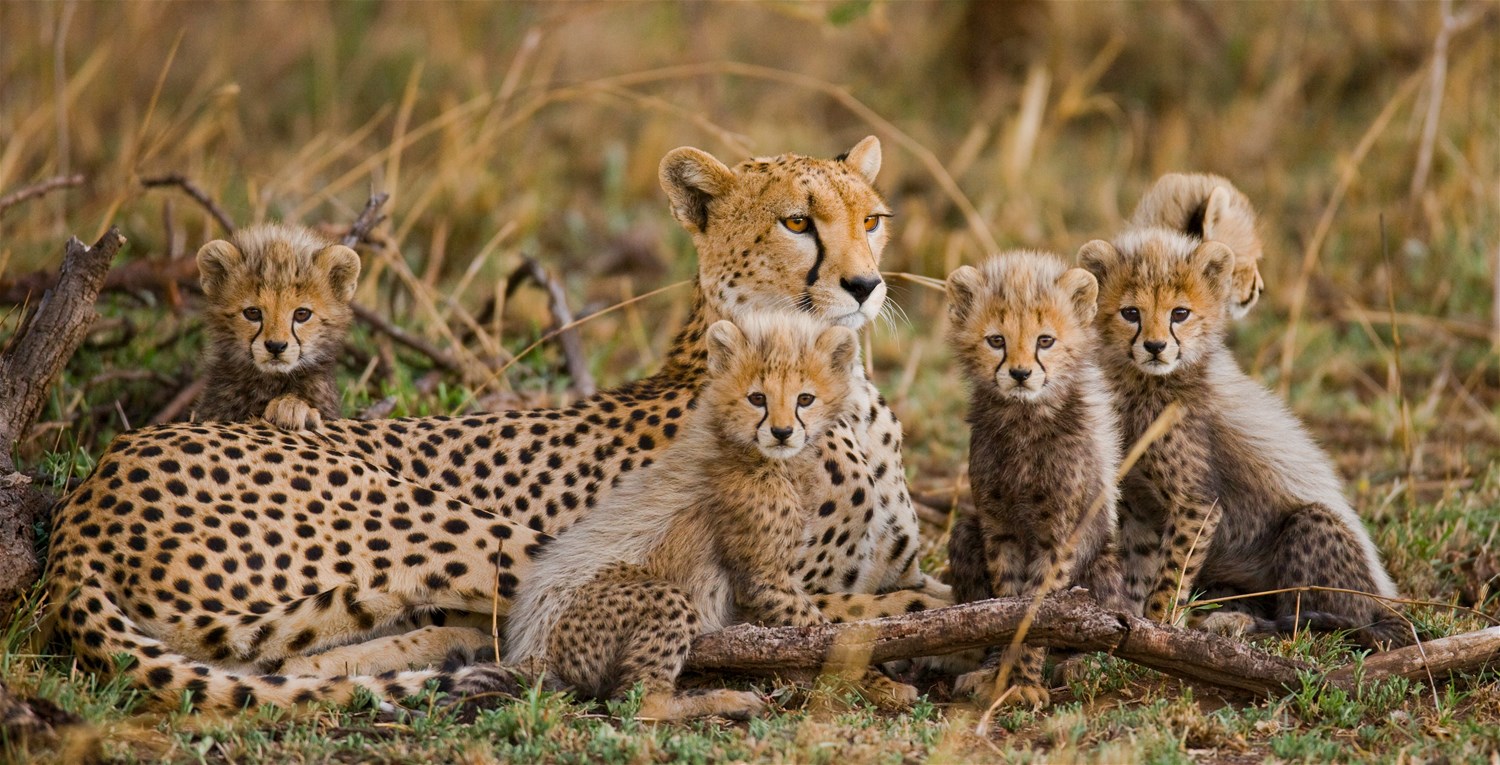 ---
KWAZULU-NATAL
Sandwiched between inland mountains and the azure waters of the Indian Ocean, KwaZulu-Natal boasts some of the country's most varied sights. Visit the historic battlefields of Spioenkop, Isandlwana and Rorke's Drift and walk in the scenic countryside of the dramatic Drakensberg Mountains. Search for the Big Five in one of the rugged national parks including renowned Hluhluwe-iMfolozi, spot hippos and crocs in the lush iSimangaliso Wetlands, or simply relax on the beaches of the Dolphin Coast.
KZN is a great choice in the South African winter (Jun-Aug) with daytime temperatures in this region rarely dropping below 20 degrees and rainfall at its lowest for the whole year. This means it's a very popular destination for South Africans to take a winter break. The quieter months of May and June might suit you better, with almost guaranteed dry weather and pleasantly warm days, all for a fraction of the cost during the peak season. May to September are also the driest time of the year so great for game viewing in Hluhluwe-iMfolozi, Thanda or Nambiti Private Game Reserves.
Durban Climate
January
February
March
April
May
June
°C
R
°C
R
°C
R
°C
R
°C
R
°C
R
27
14
27
12
27
12
26
7
24
5
23
3
July
August
September
October
November
December
°C
R
°C
R
°C
R
°C
R
°C
R
°C
R
22
4
23
5
23
17
24
10
25
11
26
11
°C Average daily maximum temperatures R Monthly rainfall in cm
---
For more inspiration on where to go and what to do in this beautiful country take a look at our South Africa holidays pages