Chairman's Message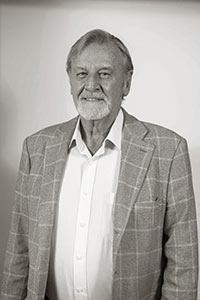 THE PROTECTION RACKET
Autumn 2020
I thought I would be writing this column in celebration of Trailfinders 50th birthday come 12 October 2020 and not about the general insolvency of the Travel Industry so starkly exposed by the pandemic.

Travel stands alone in mainstream commerce in not being legally required to safeguard pipeline funds or being regulated as to how they are spent.

It is scandalous that the money innocently paid for travel arrangements sometime in the future is not required to be set aside in trust and solely spent delivering the contract. Airlines and travel companies are free to misappropriate these advance funds to finance their day to day costs and even dividends and bonuses.

Organisations fail when their capital is exhausted. Only in Travel is this shortfall, and the misery it brings, grossly magnified because money paid for future travel months in advance has also been consumed. Embezzlement is defined as the use of monies for a purpose not intended.

The ATOL scheme fails in its purpose covering only 1 in 4 travellers. TF covers everyone we can under the ATOL scheme. However loopholes are exploited by cynical operators to avoid the cost and obligations of ATOL protection. Those making their own bookings are of course on their own when it comes to refunding and redress.

Trailfinders from our seemingly pathetic little start-up in 1970 opened two bank accounts. One for our clients' money and one which belonged to us. So we knew exactly which monies were ours and which were entrusted to us. I have also set aside large reserves of cash from past profits to guard against doomsday scenarios. We have been able to refund our clients while we wait to recover your money from Airlines in the present hiatus. We have honoured our unique Financial Guarantee even where Airlines have already gone into administration, taking the risk we will get it back ourselves.

It has been heart-breaking to annul over 150,000 holidays so far, all caringly put together and so looked forward to by our clients.

Trailfinders unmatched record of protection for the traveller has never been so valued.

Come what may we will be here for you in these trying times and in better times to come.

Mike Gooley CBE, Chairman Trailfinders
Previous Chairman's Messages
YOUR TRAVEL PLANS ALWAYS TO HAND, ANYWHERE, ANYTIME - YOUR ESSENTIAL TRAVEL COMPANION
Our free Viewtrail App stores your essential travel information in one secure place, ensuring we are with you from start to finish.
View your travel plans on or offline, wherever and whenever you wish
Live flight notifications - real time information as you travel
Online check-in links and pre-tour notifications
Luggage allowance
Mapped places of interest - restaurants, shops, stations...plus route guidance back to your hotel
View e-vouchers and export them to your Apple wallet
Secure access to booking history, profile and insurance contact information
One touch emergency contact 365/24/7
Add to calendar function
Countdown to travel
Local time, weather, translator and exchange rate calculator
Sign up for our Email and be the first to hear about our Red Hot Offers and Travel Inspiration.
Our full range of 2020 brochures and the latest edition of the Trailfinder magazine are out now - get ahead of the rest and start planning your next escape.
If you can provide a few more details we can look at the best available options before we call you.