A cruise to the magical waters of the High Arctic allows you to take advantage of long daylight hours whilst enjoying a spectacular landscape of dramatic fjords and gigantic glaciers.
This is the realm of the polar bear, the beluga whale and scores of other rare and interesting wildlife. Cruises in the Arctic are often surprisingly affordable and can be enjoyed in just a few days.
Winter is a wonderful time to experience the Aurora Borealis or Northern Lights, one of nature's most magical spectacles. There's also plenty of opportunities to take part in winter activities like reindeer sledging, snowmobile safaris or husky sledging.

Talk to a Polar Expert
Almost all of our Polar Team have travelled to the Arctic or Antarctic. For expert independent advice on choosing the right itinerary and ship to make the most of these regions' spectacular scenery and wildlife, talk to our dedicated Polar Team.
ARCTIC CRUISE HIGHLIGHTS
Svalbard
The silent majesty of this spectacular peninsula lights up under the midnight sun and offers a wealth of natural and historical sites. The region's wildlife includes the elusive polar bear roaming the ice and the mossy tundra, grazing reindeer, the Arctic fox and vast bird colonies nesting on the rocky outcrops. Out at sea, look out for lounging walrus and spouting whales as you gently glide past colourful icebergs and calving glaciers.
Greenland
Seldom visited by tourists, Greenland's coastal waters are some of the best in the world for exploring by Zodiac. Get up close to colossal ice sculptures, towering cliffs and immerse yourself in indigenous Inuit culture and a wealth of human history. Greenland also hosts an impressive array of wildlife including muskox, the mighty polar bear and beluga whales. If you're lucky, you may spot the enchanting narwhal.
Canadian Arctic
As remote as it is beautiful, the Canadian Arctic is one of the world's least discovered frontiers and is home to the infamous Northwest Passage, final resting place of HMS Erebus and HMS Terror. An expedition here will take you deep into the Arctic Circle where you will discover some of the most impressive glaciated landscapes our planet has to offer, along with a hugely diverse offering of land and marine wildlife including caribou, arctic fox and polar bears.
The North Pole
A unique voyage for those of you who have 'been there and done that' – travel on a nuclear-powered icebreaker, capable of breaking through ice up to 2.5m thick
Northwest Passage
Journey back in time to the height of Arctic exploration and retrace the footsteps of legendary explorers determined to find the fabled Northwest Passage. Discover untouched fjords, ancient glaciers and abundant wildlife on expeditions exploring Baffin Island and North-West Greenland.
Life Onboard
ZODIAC EXPLORATION
All ships are equipped with a fleet of Zodiac boats (or equivalent) used for on-shore and off-shore adventures and wildlife encounters which are always included in the price. Friendly crew and expert guides will accompany you as you gently glide through the calm waters, stalking humpback whales or searchin for the elusive polar bear. For further exploration on land, Zodiacs beach beside the shoreline.


EXPERT NATURALISTS
Each vessel has a comprehensive Expedition Team – experts in everything from geology to ornithology, marine biology to photography. Eager to share their passion for their specialist subjects, they are pivotal to your understanding of the surroundings. Whilst exploring they seek out the best wildlife, guide Zodiac trips and answer all your questions along the way. Back on board, they will give daily briefings, re-caps and informative lectures and often join you for dinner.


EXPEDITION CRUISING
The only way to explore Antarctica is on an expedition vessel designed for navigating polar waters. No matter which ship you choose, expect a relaxed, social and informal atmosphere which is geared towards engrossing you in these breath-taking destinations. Ship facilities include a dining room and bar, an observation lounge and plenty of outdoor space from which to spot the wildlife and gaze at the amazing vistas.


LATEST OFFERS FOR ARCTIC CRUISES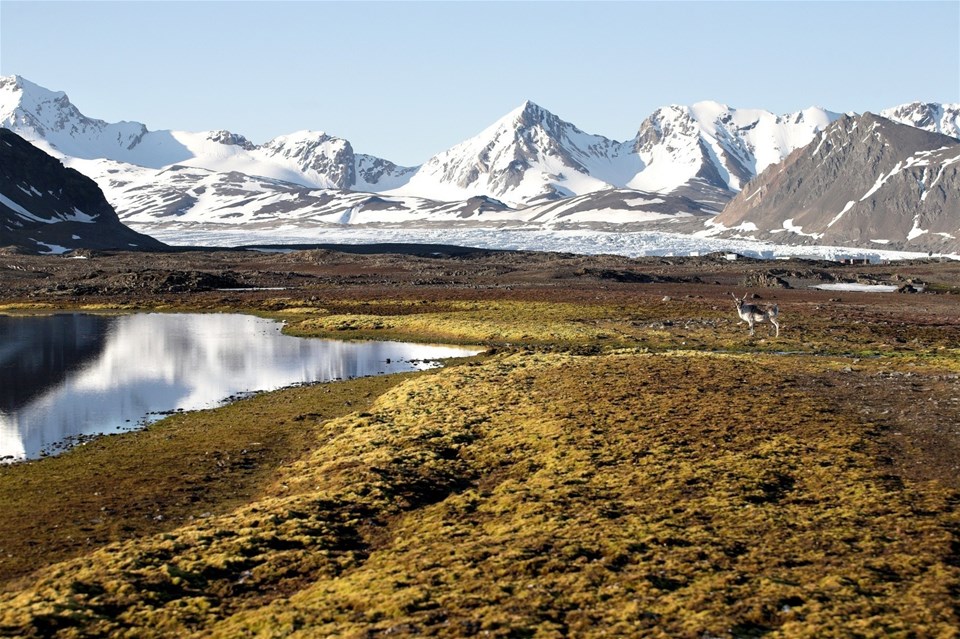 Circumnavigating Svalbard
Duration:10 Nights
Guide Price £5499
Highlights:
2 nights 3★ Oslo hotel
8 night voyage aboard MS Fram in an Inside Polar cabin
Voyage includes all meals, daily sea and land excursions led by the team of expedition experts, daily re-caps and lectures and a complimentary expedition Parka
Longyearbyen - Spitzbergen NP - Svalbard Nature Reserve - Isfjord - Longyearbyen
Return flights & all transfers
Based on low season departure
YOUR TRAVEL PLANS ALWAYS TO HAND, ANYWHERE, ANYTIME - YOUR ESSENTIAL TRAVEL COMPANION
Our free Viewtrail App stores your essential travel information in one secure place, ensuring we are with you from start to finish.
View your travel plans on or offline, wherever and whenever you wish
Live flight notifications - real time information as you travel
Online check-in links and pre-tour notifications
Luggage allowance
Mapped places of interest - restaurants, shops, stations...plus route guidance back to your hotel
View e-vouchers and export them to your Apple wallet
Secure access to booking history, profile and insurance contact information
One touch emergency contact 365/24/7
Add to calendar function
Countdown to travel
Local time, weather, translator and exchange rate calculator
Sign up for our Email and be the first to hear about our Red Hot Offers and Travel Inspiration.
Our full range of 2020 brochures and the latest edition of the Trailfinder magazine are out now - get ahead of the rest and start planning your next escape.
If you can provide a few more details we can look at the best available options before we call you.