A holiday to Canada is a delight for the senses combining some of the world's most spectacular landscapes and appealing cities with incredible wildlife encounters.
Stunning landscapes abound from the rib-trembling thunder of Niagara Falls to the awe-inspiring snow-capped mountains and emerald lakes of the Canadian Rockies. Catch icebergs sailing along the shores of Newfoundland, kaleidoscopic autumnal colours in the forests of Ontario and the dazzling Northern Lights in Yukon.
Holidays in Canada also offer unmatched opportunities for wildlife spotting. Keep your eyes peeled for grizzly bears in the forests of British Columbia, polar bears in Manitoba, orcas off the coast of Vancouver island and moose in Quebec. We could go on and on.
Nestled amongst all this natural beauty cosmopolitan cities boast great museums, theatres, galleries and excellent shopping from the cobbled streets of Montreal and Quebec to the waterfront skyscrapers of Toronto and Vancouver.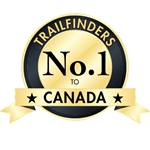 Trailfinders is the UK and Ireland's No.1 to Canada and most of our travel consultants have travelled extensively here. Our speciality is tailormade holidays in Canada. With us, in every part of Canada, you can pick and choose how you'd like to get around, where you'd like to stay and how you'd like to experience the attractions.

Order your brochure
WHERE TO GO IN CANADA
Each province of Canada holds its own particular attraction and you could easily spend all of your holiday in just one. It would be just as easy to spend all your time exploring the forests, mountains, vineyards and ranches of British Columbia as it would to use it discovering the cosmopolitan cities, lakes, bays and wineries of Ontario. Click on the links below to discover further or give us a call if you are looking for some inspiration.
HOW TO GET AROUND CANADA
Canada is home to amazingly varied cities, sitting harmoniously amidst a vast, unforgettable wilderness and offers some of the best wildlife viewing in the world. So, whether you want to drive through the stunning Rockies, visit cosmopolitan cities, view grizzlies in the wild, ride the Rocky Mountaineer, stay in an ice hotel, ski, mush huskies or fly in a helicopter over Niagara Falls, Trailfinders can make your dream holiday come true.
OUR RECOMMENDED HOTELS IN CANADA
We feature a great range of accommodation in Canada, with something to suit all budgets.
Maybe you're looking for a luxury lodge to spot bears in BC or a waterfront hotel in Vancouver? Or perhaps it's a resort with views of Niagara Falls, a remote lodge on Fogo Island or a chic boutique hotel in old Montreal. We can help you with hotels, resorts, lodges, cabins, bungalows, guesthouses and apartments all over Canada.
What you won't find here are thousands upon thousands of hotels where you have to wade through endless reviews of questionable origin to find the best one. We have done the hard work for you and selected the best places to stay so you don't have to and our travel consultants are on hand to help, often with first-hand experience.
THINGS TO DO IN CANADA
As well as some awe-inspiring sights, Canada is also home to some unforgettable experiences from innovative ways to explore the great outdoors to memorable adventures with the incredible wildlife.
One day you might be cruising with orcas and minke whales off the coast of Vancouver Island, the next enjoying a cowboy cookout in the heart of the Rockies. Experiences can be as serene as kayaking through Ontario's Algonquin Provincial Park or as thrilling as soaring over Banff by helicopter. Our collection of unmissable experiences will really help bring your holiday to Canada alive.
When is the best time to visit Canada?
Canada is a great year round destination. While temperatures can get very cold, winter is a magical time to visit and a good time to experience cold weather activities such as skiing. Spring has fewer crowds, sunshine and snow, while summers are warm and sunny, and the perfect time to enjoy the abundance of outdoor activities on offer. Temperatures start to drop in the autumn, when moose and bear are easiest to see.
Our Latest Offers to Canada
Top Tips From Our Experts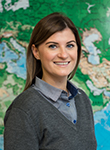 Erica Moore
Break any drive on Vancouver Island between Ucluelet/Tofino/Campbell River and Nanaimo at the Coombs Country Candy store- the chocolate is unreal.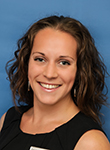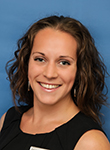 Carolyn Stead
Canada is home to 3 species of beautiful bears. Go in search of polar bears in the Hudson Bay in Manitoba or book a stay at a lodge in British Columbia that includes dedicated trips to view grizzly and black bears in the wild. Be sure to book early, lodges can sell out up to a year in advance!
Canada

Fast Facts

access_timelanguage
Time Zone
GMT
-4 to -8 hours
flightaccess_time
Flight Time to Canada
Approx
7 to 12 hours
public
Visa Required?
Electronic Travel Authority
£20 Off your visa service charge if you have booked your holiday with Trailfinders.
verified_user
Recommended Immunisations
None
20% Discount off immunisations at our London Travel Clinic if you have booked your holiday with Trailfinders.
business_center
Trailfinders Travel Insurance
Enjoy comprehensive cover in Canada from just £73 for 7 days with our superb value Single Trip Travel Insurance.
Visa information given is given for British citizens holding a valid UK passport with at least 6 months validity remaining. Immunisation guidelines assume routine UK childhood immunisation has been given and will not apply to all situations. Medical advice should be sought. Your Trailfinders consultant will advise you of the specific visa and immunisation requirements for your trip.
YOUR TRAVEL PLANS ALWAYS TO HAND, ANYWHERE, ANYTIME - YOUR ESSENTIAL TRAVEL COMPANION
Our free Viewtrail App stores your essential travel information in one secure place, ensuring we are with you from start to finish.
View your travel plans on or offline, wherever and whenever you wish
Live flight notifications - real time information as you travel
Online check-in links and pre-tour notifications
Luggage allowance
Mapped places of interest - restaurants, shops, stations...plus route guidance back to your hotel
View e-vouchers and export them to your Apple wallet
Secure access to booking history, profile and insurance contact information
One touch emergency contact 365/24/7
Add to calendar function
Countdown to travel
Local time, weather, translator and exchange rate calculator
Sign up for our Email and be the first to hear about our Red Hot Offers and Travel Inspiration.
Our full range of 2020 brochures and the latest edition of the Trailfinder magazine are out now - get ahead of the rest and start planning your next escape.
If you can provide a few more details we can look at the best available options before we call you.