Holidays In the Indian Sub Continent
It may no longer be the Jewel in the Crown but the Indian Subcontinent still continues to entrance visitors to this day.

With landscapes stretching from palm fringed Indian Ocean beaches to the snow-capped peaks of the Himalayas, a glorious history stretching back to the dawn of civilisation and a melting pot of religions and cultures - it could be a life's work trying to get to know every corner of this incredible region.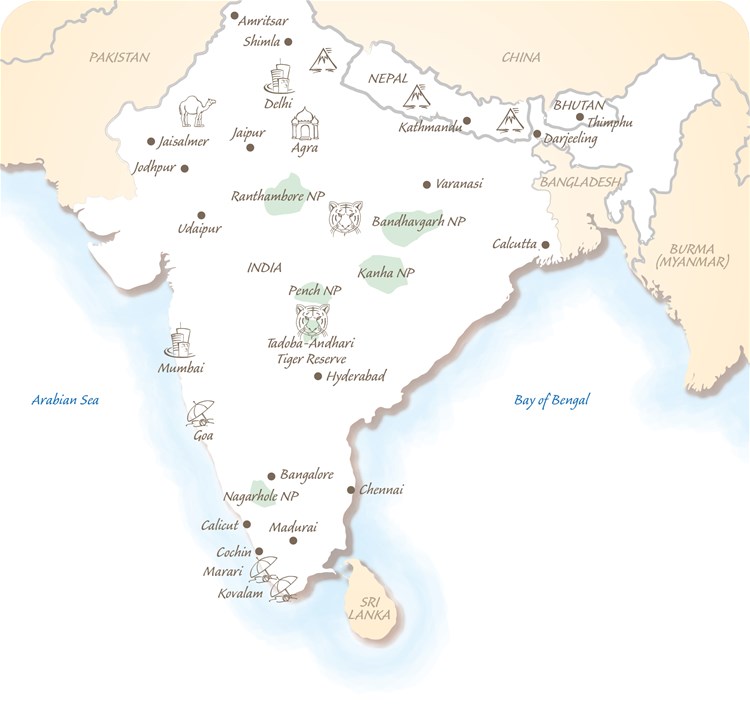 ---
To book
We believe booking online is no substitute for one-on-one service. Between them our expert travel consultants have travelled to over 96% of the world's countries. As a result the service and advice they offer is second to none.
Special Offers for India, The Himalayas & Sri Lanka