India Holidays
India is a vast and varied country that has the power to surprise and delight you at every turn.

From the snow capped and majestic Himalayas in the north, through the palaces and temples of the Golden Triangle to the wildlife rich jungles of central India and the coconut palms of the far south, there is bound to be something that appeals to you.
India is many things but it is never boring!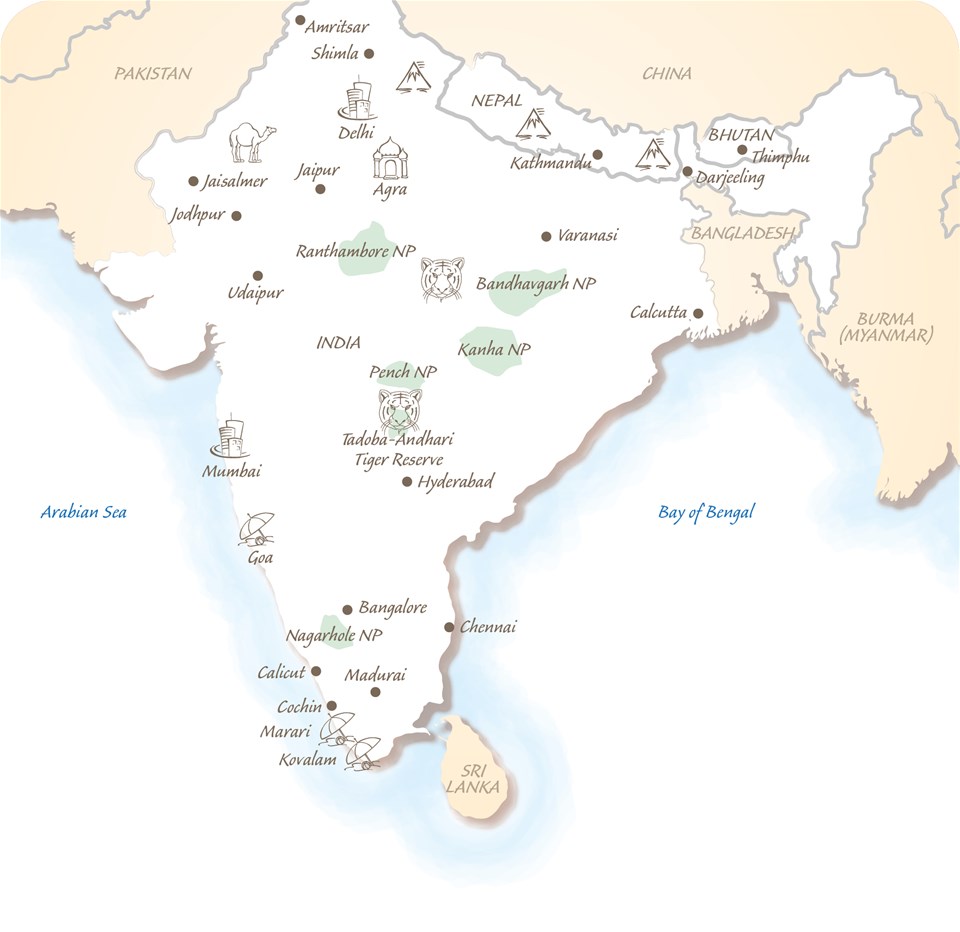 ---
Our most popular holidays in India
To book
We believe booking online is no substitute for one-on-one service. Between them our expert travel consultants have travelled to over 96% of the world's countries. As a result the service and advice they offer is second to none.
Special Offers for India, The Himalayas & Sri Lanka