Bolivia Holidays
Less famous than its illustrious neighbours Bolivia is one of the hidden gems of South America, boasting a stark beauty and some of the best preserved colonial cities in the Americas.

In the Salar d Uyuni salt flats, Bolivia has one of the most stunning landscapes on the continent, over 12,000sq km of pancake flat bone white flats that when dry dazzles starkly against the cobalt blue sky and when wet transforms into a glittering silver mirror miles wide.

Lake Titcaca, the legendary birthplace of the Incas, is South America's highest navigable lake and home to traditional island communities untouched by the passage of time.

Its not all about nature though - Potosi in the shadow of 'Cerro Rico' (Rich Hill), was once the richest city in South America and the beautifully preserved colonial architecture has been declared a Unesco World Heritage Site.
As has the glorious city of Sucre, an eclectic mix of old and new, with a stunning whitewashed colonial centre.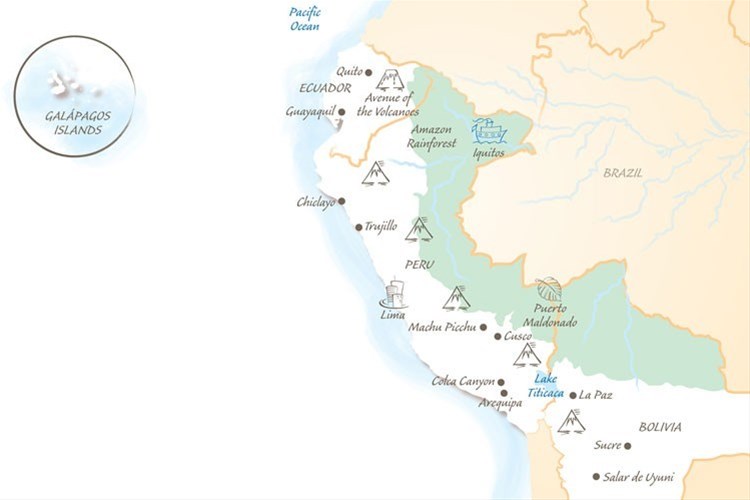 ---
Bolivia Travel Highlights
To book
We believe booking online is no substitute for one-on-one service. Between them our expert travel consultants have travelled to over 96% of the world's countries. As a result the service and advice they offer is second to none.
Special Offers for South & Central America