Galapagos Islands Holidays
A thousand kilometres off the Ecuadorian coast lay a group of 19 islands unlike any where else on the planet.

They have a prominent place in history, wildlife as forthcoming as inquisitive children and, maybe surprisingly, also boast some of the finest beaches in the Pacific.

The variation of flora and fauna here is constantly surprising - at times seemingly intentionally so. Giant cacti with long, threatening spines, which are actually soft. Birds with bright blue feet, iguanas that swim....the list goes on.

On most boat trips in the Galapagos you will have ample opportunity to get in the water.

Marine iguanas swim past, as do penguins. Dolphins are never far away and wild sea lions actively come to play with snorkelers, peering at you through your mask and swirling round, under and above you.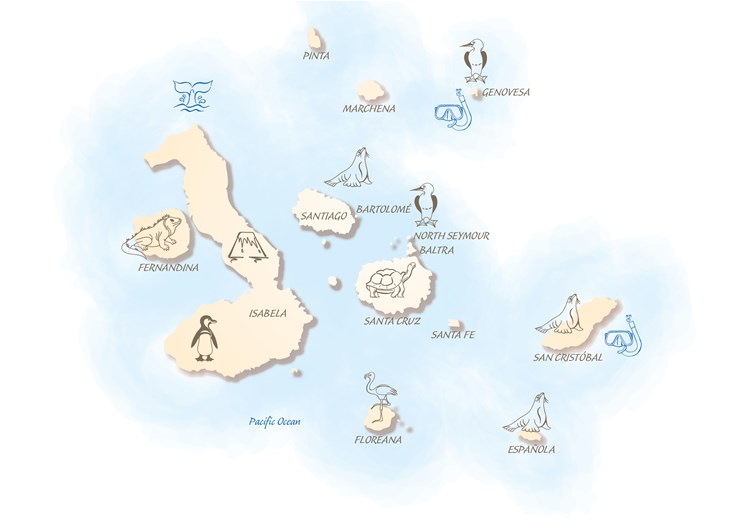 ---
Galapagos Destination Guide
To book
We believe booking online is no substitute for one-on-one service. Between them our expert travel consultants have travelled to over 96% of the world's countries. As a result the service and advice they offer is second to none.
Special Offers for South & Central America