Bali & Lombok Holidays
Bali and Lombok are many people's idea of a perfect tropical paradise. Lush, jungle-draped volcanoes with shimmering crater lakes rise picturesquely above golden beaches, peaceful bays and warm waters.

Rice paddies cling to the hills, as do glorious temples and age-old walled villages. You can explore Bali's fascinating culture, rich in music, theatre and artistry, barter in markets and enjoy mouth watering cuisine.

Then again, you might choose to simply relax on a sunny beach, enjoy a traditional Balinese massage or sample buzzing nightlife in the clubs and bars of Kuta. With the friendly, smiling Balinese as your hosts you are assured of a warm welcome and a fabulous holiday.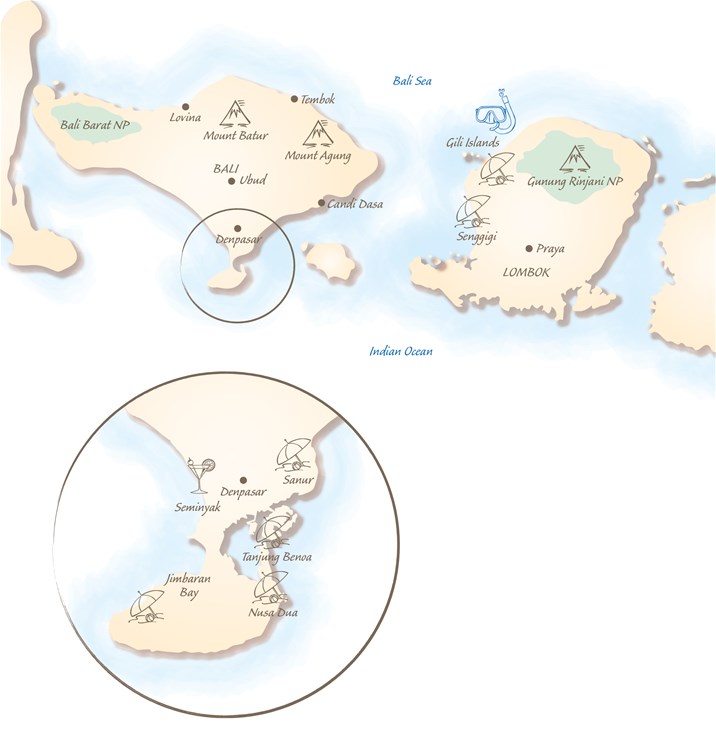 ---
To book
We believe booking online is no substitute for one-on-one service. Between them our expert travel consultants have travelled to over 96% of the world's countries. As a result the service and advice they offer is second to none.
Special Offers for South East Asia