Burma Holidays
Burma holidays, or Myanmar holidays if you prefer, offer a host of treasures to captivate travellers; from gleaming golden pagodas and bustling local markets to serene riverside landscapes.

Beautiful Bagan, is often mentioned in the same breath as some of the more established 'Wonders of the World'.
With over 2,000 pagodas and temples spread out over the plains as far as the eye can see, Bagan easily rivals Cambodia's Angkor Wat in scale and ambition and Peru's Machu Picchu for 'wow' factor.

Along with this must see sight you'll enjoy glorious former royal capitals, charming rural scenes, magical river cruises and undiscovered golden beaches.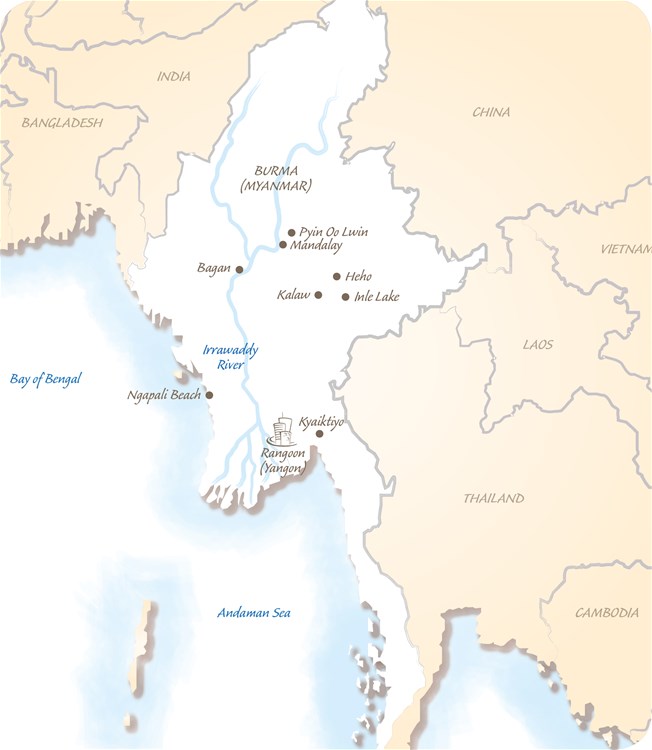 ---
To book
We believe booking online is no substitute for one-on-one service. Between them our expert travel consultants have travelled to over 96% of the world's countries. As a result the service and advice they offer is second to none.
Special Offers for South East Asia