Laos Holidays
Laos is one of South East Asia's hidden treasures and captivates visitors with its beautiful landscapes and warm, friendly people.

Once the royal capital and still considered the spiritual heart of the country, Luang Prabang is a vibrant, colourful and charismatic old town with an astonishing depth of history .

Charming Vientiane retains its relaxed, laid-back atmosphere.

Tranquil and serene, Southern Laos is sparsely populated and is the perfect place to explore meandering waterways and ancient cultures without the tourist crowds.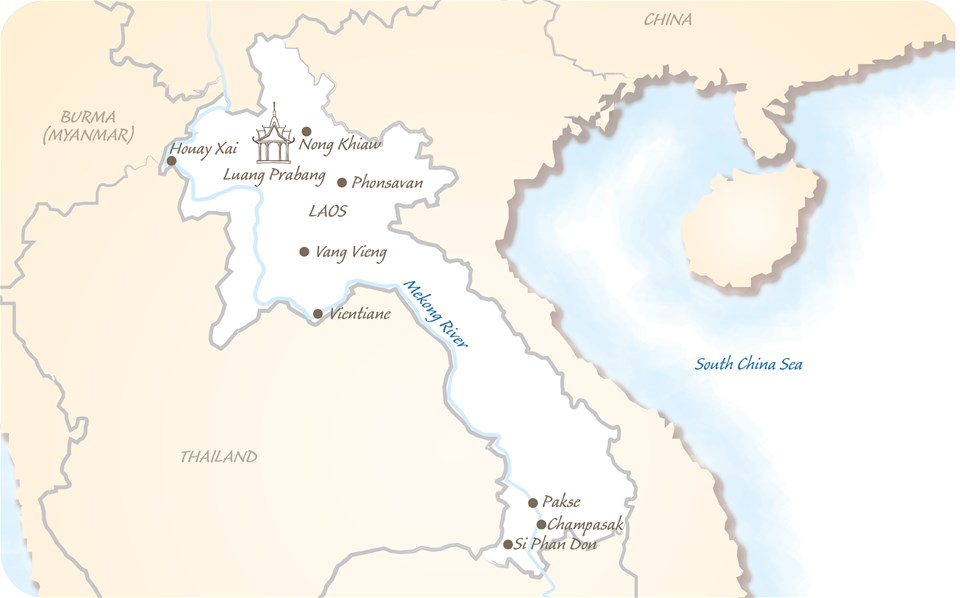 ---
To book
We believe booking online is no substitute for one-on-one service. Between them our expert travel consultants have travelled to over 96% of the world's countries. As a result the service and advice they offer is second to none.
Special Offers for South East Asia