California Holidays
A California holiday promises breathtaking national parks, incredible wildlife and some of the most exciting cities on the planet.

California's magnificent Sierra Nevada mountain range is home to three national parks, 20 wilderness areas and two national monuments and has been drawing explorers, pioneers and artists throughout its history. 

The Big Sur coastline between San Francisco and Los Angeles is also particularly beautiful with miles of dramatic coastline, scenic driving to die for and nine State parks and reserves.  With over 1,100 miles of stunning coastline fringing the state it's no surprise California boasts some incredible beaches. From Santa Barbara right down to San Diego you'll encounter the classic Californian beaches of Baywatch and the OC, wide open laid back stretches of sand that are the places to see and be seen. 

The cities of California are reason enough to visit all on their own. Glitzy Los Angeles abounds with stunning beaches and celebrity spotting opportunities and stunning San Francisco boasts the Golden Gate bridge, Alcatraz and a bay setting to die for. Throw in sun splashed San Diego and Palm Springs and this is city slicker heaven.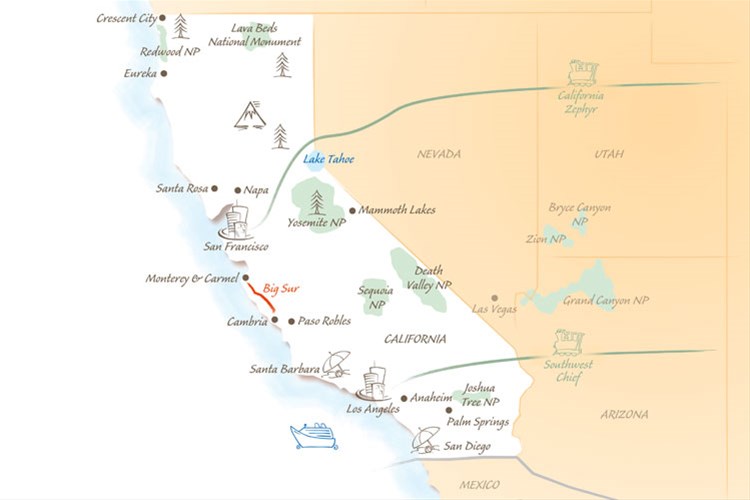 ---
How to Explore California with Trailfinders
California Travel Highlights
Our most popular holidays to California
To book
We believe booking online is no substitute for one-on-one service. Between them our expert travel consultants have travelled to over 96% of the world's countries. As a result the service and advice they offer is second to none.