Cruise America own and operate the largest fleet of motorhomes in North America and have 32 depots across the USA from Boston to San Diego. Each vehicle features an iconic landscape of the USA on its exterior and a friendly dog peering from the side door window, while the interior is designed to provide the optimum in comfort and practicality. Cruise America offer a great value option through combining your transport and accommodation with a motorhome holiday., Road Bear RV offer 30 years of experience, high specification vehicles, 7 rental locations from Orlando to Seattle and one of the newest fleets operating in the USA. They aim to be the leading brand providing 'a home on wheels for all the family' and this aim is backed up by plenty of storage space, privacy curtains throughout, child safety nets for over-cab beds, mobile wifi hotspots, electric sun awnings and even size-increasing pop-outs in some vehicles.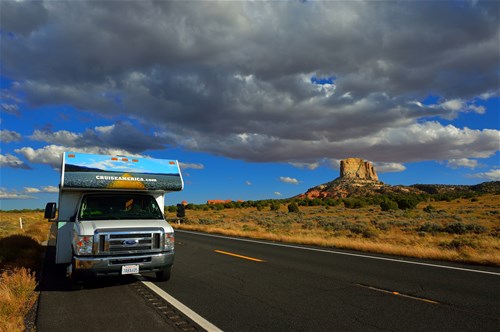 Motorhome Hire in the USA
Motorhome Features Include:
Air-Conditioning in the drivers cab and living areas
Heating
Fridge
Gas hob and microwave
Hot and cold running water*
Flush toilet & hot shower facilities*
Radio - AUX lead compatible
Automatic transmission
Power generator (excluding the T17)
*Restrictions apply to facilities during very cold weather. Please ask for details., Air-conditioning in the drivers cab and living area
Heating
Fridge/freezer
Gas hob and microwave
Oven (C25-27, C28-30 & A30-32 only)
Hot and cold running water*
Flush toilet & hot shower facilities*
USB compatible radio and CD player
LCD TV and DVD player
USB charging ports
Electric sun awning
Slide out for extra space (C25-7, C28-30 & A30-32 only)
Reversing Camera
Automatic transmission
*Restrictions apply to all facilities during very cold weather. Please ask for details.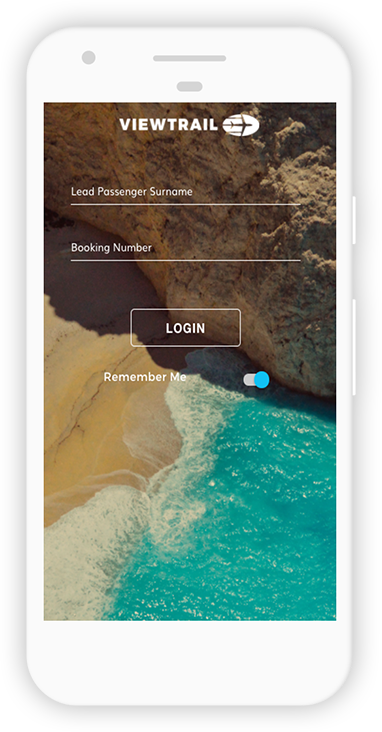 Enhance your travel experience with our Viewtrail App. Your essential travel companion.
Our newly designed App offers you an ever increasing amount of additional functions, driven by our passion to look after you from start to finish
View your travel plans online or offline, wherever and whenever you wish
GPS tracking will guide you back to your hotel from wherever you exploring takes you
Check your baggage allowance for each flight
Live flight details provide real time access to flight information, terminals, meals and seat requests
Be kept aware of important changes which may affect your travel plans before and during your trip
Sign up for our Email and be the first to hear about our Red Hot Offers and Travel Inspiration.
Our full range of brochures and the latest edition of the Trailfinder magazine are out now - get ahead of the rest and start planning your next escape.
If you can provide a few more details then we can look at the best available options before we call you.