Journey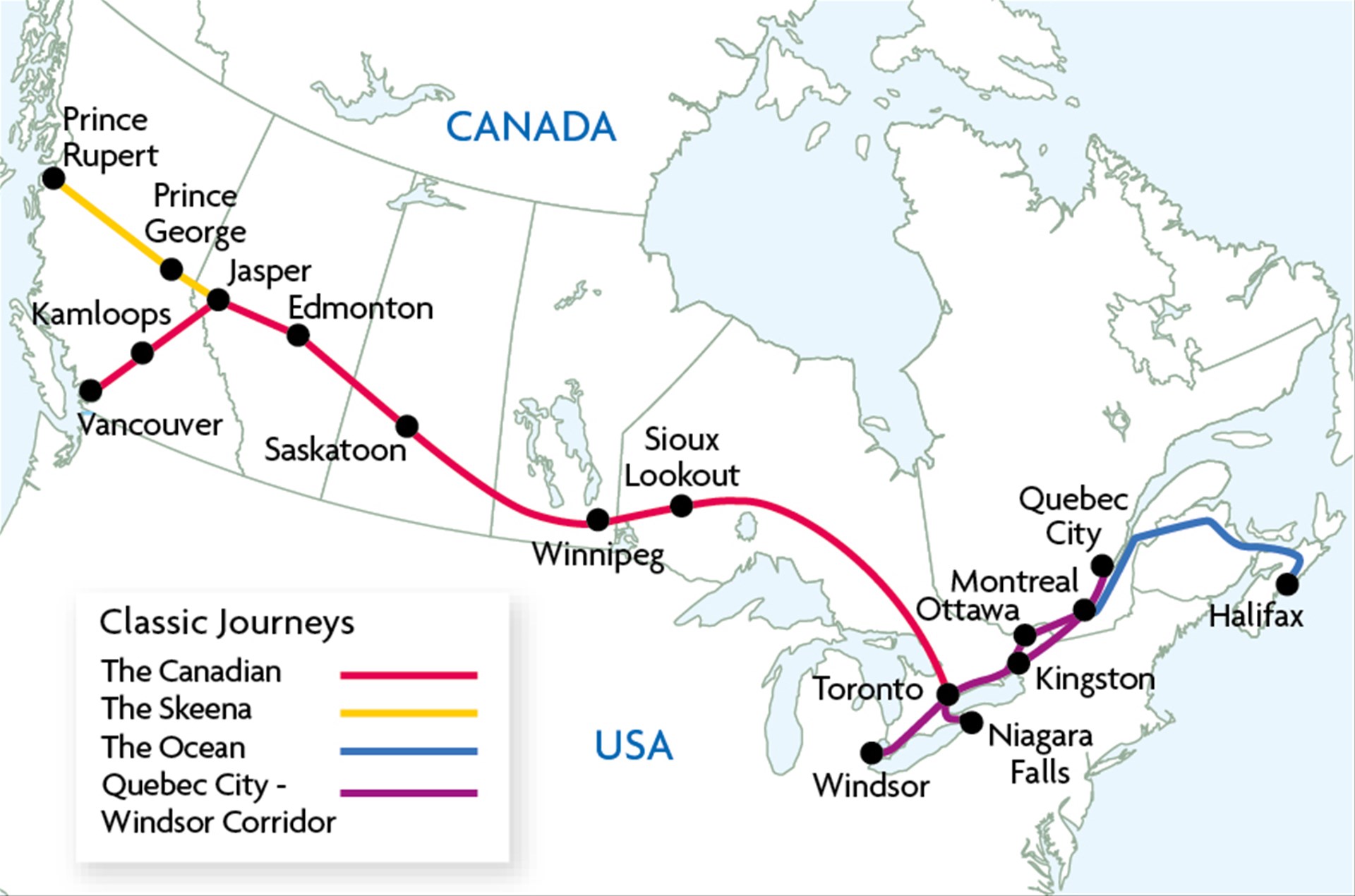 Whether you are looking for the romance of a leisurely coast to coast journey or a convenient hop between eastern cities, VIA Rail is a comfortable and good value way to travel around Canada.
This epic four day journey links two of Canada's best loved cities, Toronto and Vancouver, making this one of the world's great rail routes.
Leave the buzz of the city behind as you travel through boreal forests, vast prairie lands and the towering Rocky Mountains as this incredible journey crosses 4,466kms. During this 4 day, 3 night adventure from Toronto to Vancouver admire the ever changing landscape as you soak up the stunning scenery all from the comfort of the train.
The Ocean is the perfect way to combine Québec and the Maritime Provinces, travelling along sections of the mighty St Lawrence River.
Leaving Montréal behind, watch the sun set over the fertile farmlands that line the southern shores of the St Lawrence River and Matapedia Valley. After a comfortable night in your cosy private cabin, awake to views of Chaleur Bay. Enjoy a leisurely breakfast in the dining car before heading to the Park Car for a variety of activities (available mid Jun - mid Oct) including wine tasting and lessons on lobster traps. You'll arrive in Halifax on the afternoon of day 2 after a 22 hour journey.
Travel between the rugged Rockies and the beautiful Pacific coast through a region rich in First Nations culture and history on a section of Canada's historic transcontinental rail line.
Leaving Jasper behind sit back, relax and enjoy this historic route. See how ancient traditions of the native peoples, the pioneer days and the gold mining history has influenced the landscapes. Arrive at Prince George for an overnight stay (hotel not included), re-join the train in the morning and continue your journey to the Pacific coast arriving in Price Rupert that evening after a 1,160km journey.
Life on Board
Depending on the route you wish to travel, there are differing levels of accommodation or seating options to choose from: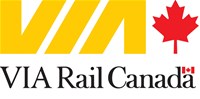 Economy Class -
Available on all services nationwide (not recommended for overnight journeys).
Sleeper Plus Class -
Available on The Canadian and The Ocean.
Prestige Sleeper Class -
Available on The Canadian between Toronto and Vancouver (and vice versa).
Touring Class -
Available on The Skeena between Jasper and Prince Rupert (and vice versa) only during Jun - Sep. Please ask for details.
Recommended Rail Holidays
YOUR TRAVEL PLANS ALWAYS TO HAND, ANYWHERE, ANYTIME - YOUR ESSENTIAL TRAVEL COMPANION
Our free Viewtrail App stores your essential travel information in one secure place, ensuring we are with you from start to finish.
View your travel plans on or offline, wherever and whenever you wish
Live flight notifications - real time information as you travel
Online check-in links and pre-tour notifications
Luggage allowance
Mapped places of interest - restaurants, shops, stations...plus route guidance back to your hotel
View e-vouchers and export them to your Apple wallet
Secure access to booking history, profile and insurance contact information
One touch emergency contact 365/24/7
Add to calendar function
Countdown to travel
Local time, weather, translator and exchange rate calculator